1. Page 2 Custom Attributes Report
A new custom attribute reporting feature has been added to the platform. You will now be able to generate reports on any custom attributes you have configured as part of the credit application, ensuring you gain the most insight into your application workflow.

Reports > Custom Attributes
2. Recent Requests: Adding a Job Name and Account Number
To aid in the identification of specific jobs, a job name, job account number along with a request ID is now displayed to help users easily distinguish one job from another. Users will now be able to quickly and easily identify one job from another, saving time and alleviating the complexity of navigating multiple pages to correctly determine corresponding job sheets.
Log in to credit portal > Credit/Job Requests in left-hand panel
3. Search by Payment Receipt through Global AR Search
AR users can now quickly and easily search for payment receipts through AR global search, allowing for faster and a more concise overview into customer payments. This convenient method allows you to quickly determine a customer and any corresponding invoice payments accurately, saving you time and capturing multiple pieces of payment information in a single request.

AR home > global search > By Payment Receipt
4. Option to Delete Multiple Ops Units
The task of deleting multiple ops units individually is a tedious and time-consuming task. The functionality to remove multiple ops units simultaneously is now available in the platform. This enhancement will save you a significant amount of time spent in the platform and will reduce the amount of clicking and navigating multiple pages in the process.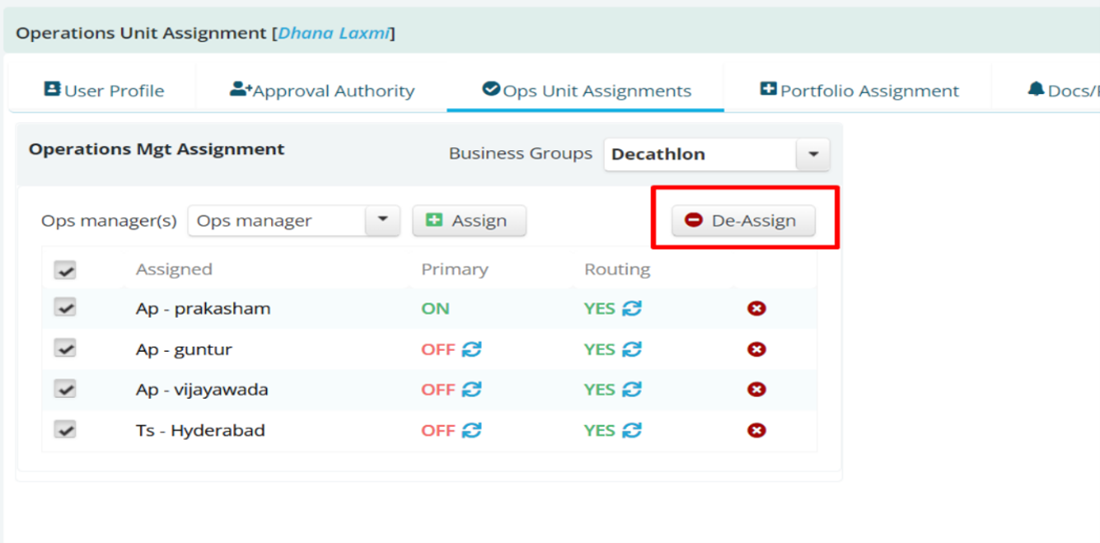 Account settings > User Administration > Credit Users > Operations Unit Assignment