1) Sending Decision Emails to Multiple Contacts
With this update, users can now send decisioning emails to up to ten additional email addresses, all of which are saved in an audit log to keep track of who the decision email was sent to. This enhancement serves to help you save time especially for companies with a high volume of applications and jobs.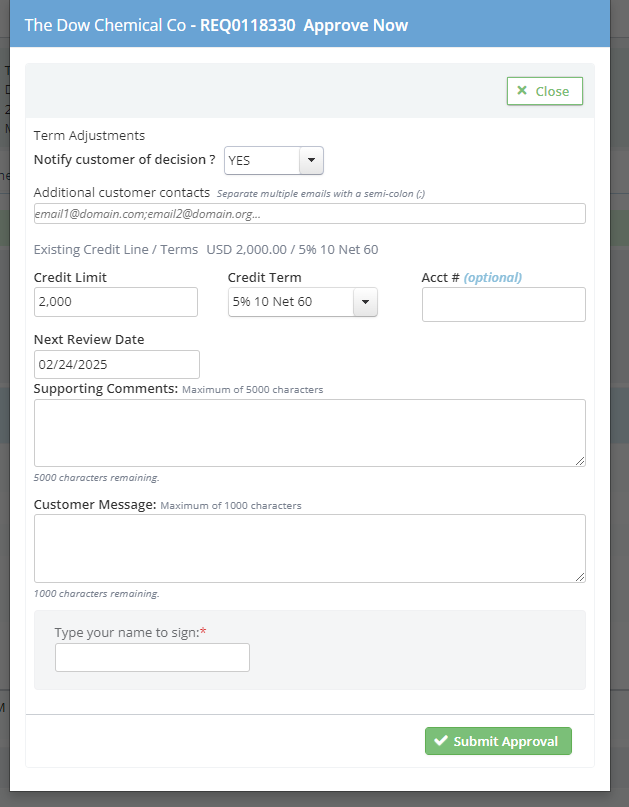 Task console > Credit request > Credit decision > Approve now > Add emails
2) IDM Job State Precondition
Users will now have the ability to set states and provinces as preconditions for IDM. This update allows the user to use the job location state to reject states that have unsecured jobs from IDM.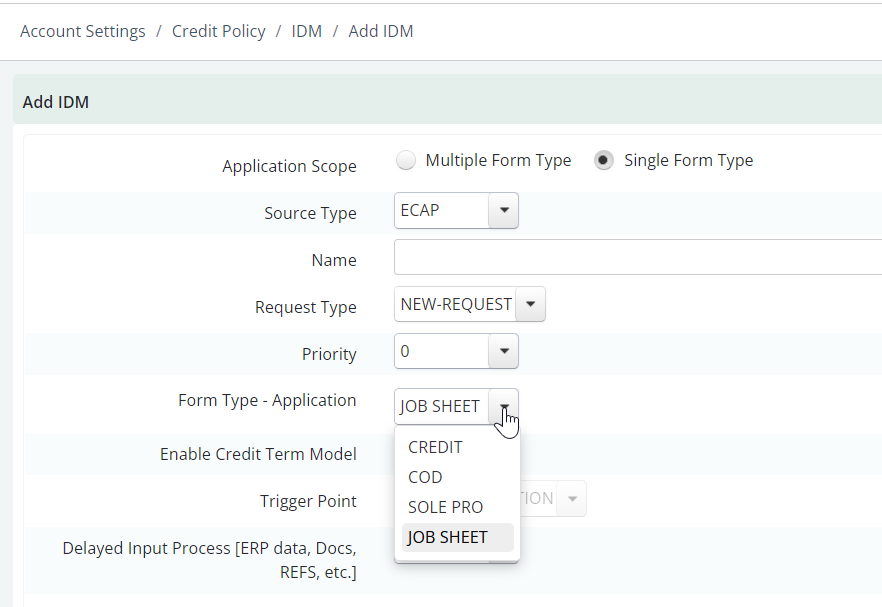 Account settings > Credit policy > IDM> Add IDM > Select attribute
3) Nicknames for Payment Methods
This enhancement supports the ability to name stored payment portal methods. When users add their preferred payment method to the portal, it will display the account/card number and they will be able to add a name of choice to that payment method. This will make it easier for the user to identify the payment methods attached to the account.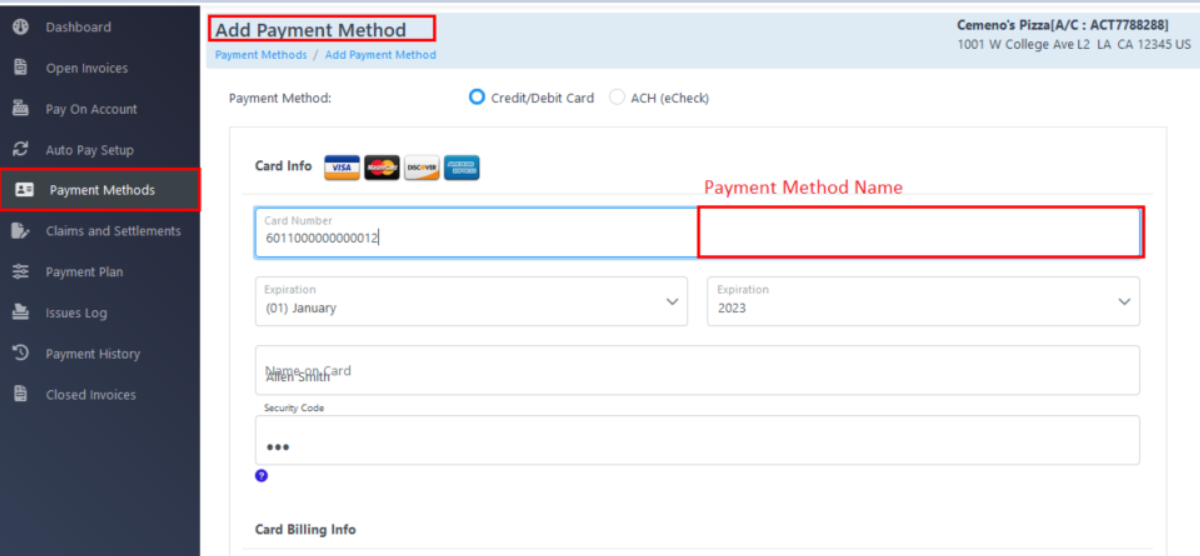 Select invoices to pay > Review selected invoice(s) > Payment information
4) Audit/Validation Surcharges & Payment Options
AR users will now have the ability to track changes that have been made to surcharges. An audit log will keep a record of all the changes made, and whoever made those changes, allowing for better auditing and tracking for the AR department.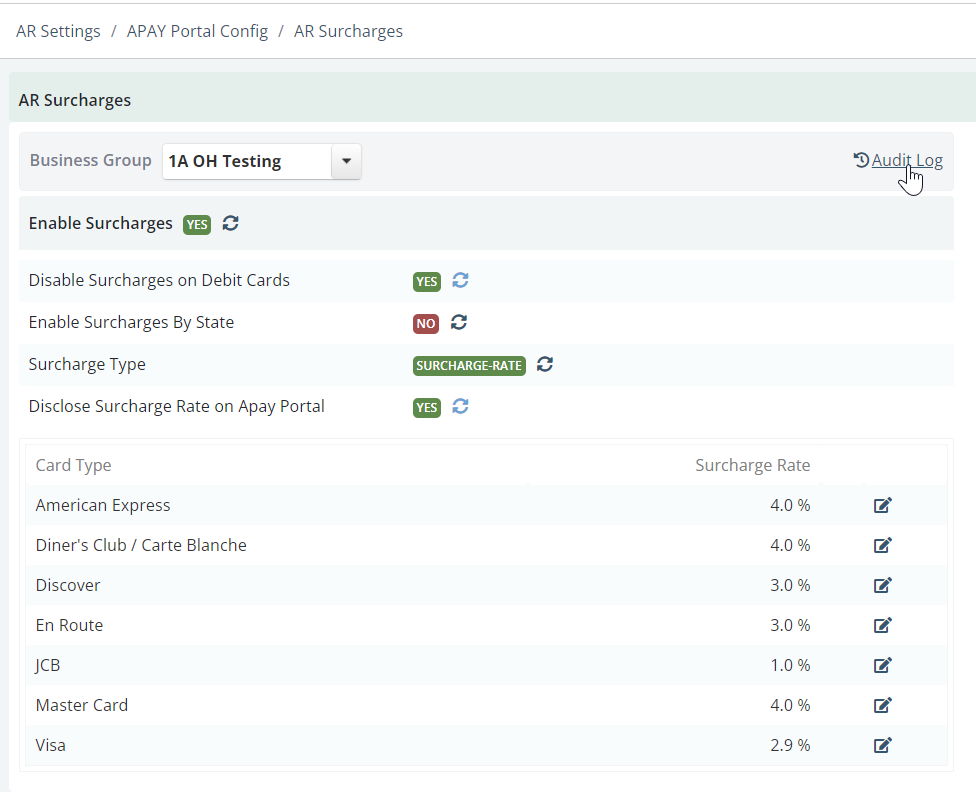 AR settings > APAY portal config > AR surcharges > Audit log
5) Advanced Scoring Enhancement
A new feature custom scoring model has been added to the platform called CUSTOM-PLANNED-MONTHLY-PURCHASE. This enhancement gives the ability to apply tiered scoring models based on planned monthly purchases to provide a more informed lending decision.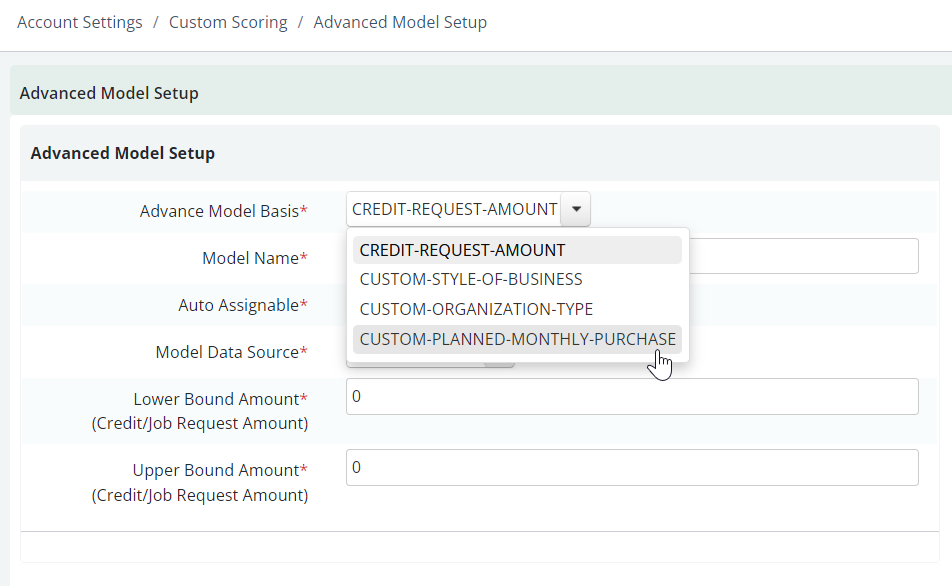 Account Settings > Custom Scoring > Advanced Model Setup