Audit Framework Enhancements
An audit log now tracks all changes, including who made them and when, within the application links and message template module. This change supports visibility and oversight of accounts.
Account Settings > Application Links and Message Templates > Message Templates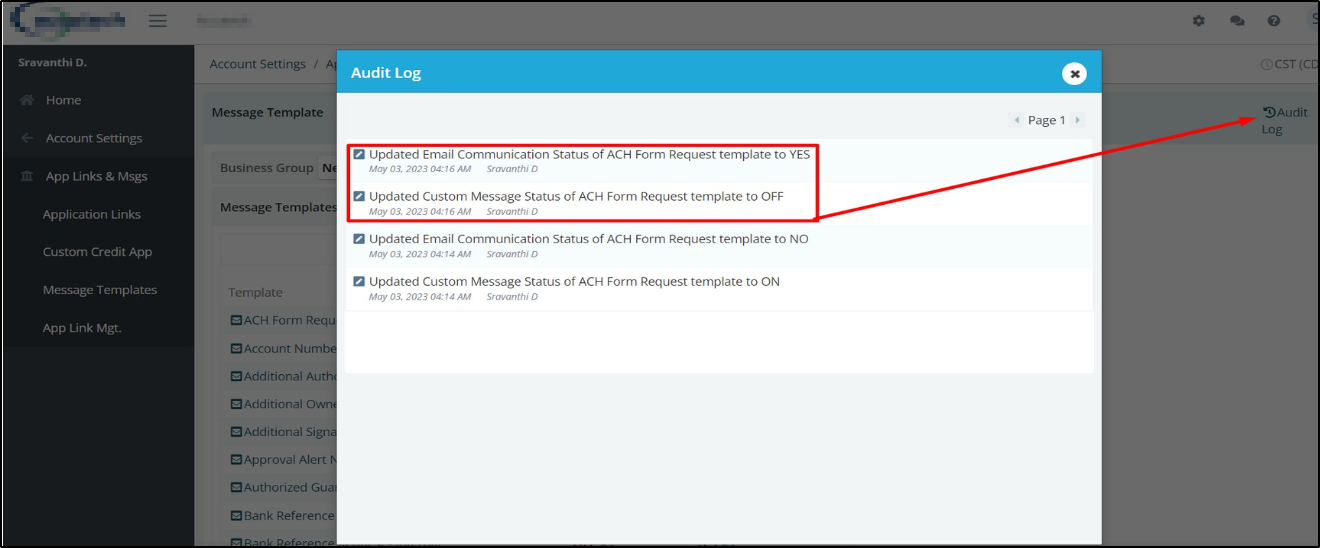 IDM Report – App Type Segmentation
To enhance user experience and support further account oversight, IDM reports now are categorized, for instance credit apps, COD or sole pro. This allows users more precise granularity into automated decisioning.
Reports > IDM Report > IDM Detail Report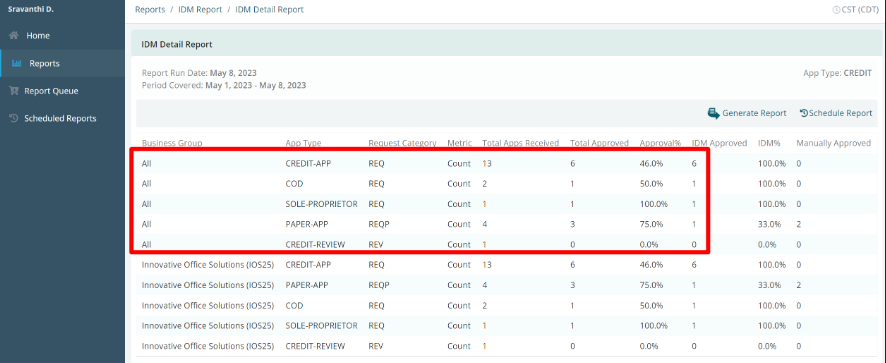 Email Delivery Verification – App Links Sent Report
The application links sent report will now display delivery results of emails sent.
App Links Sent > App Links Sent Summary > App Links Sent Detail Report

Transaction Currency Conversion in Reports
To align with international reporting standards, reports can now display adjusted values of transactions according to the reporting currency configured.
Reports > Credit Reviews > Credit Reviews Summary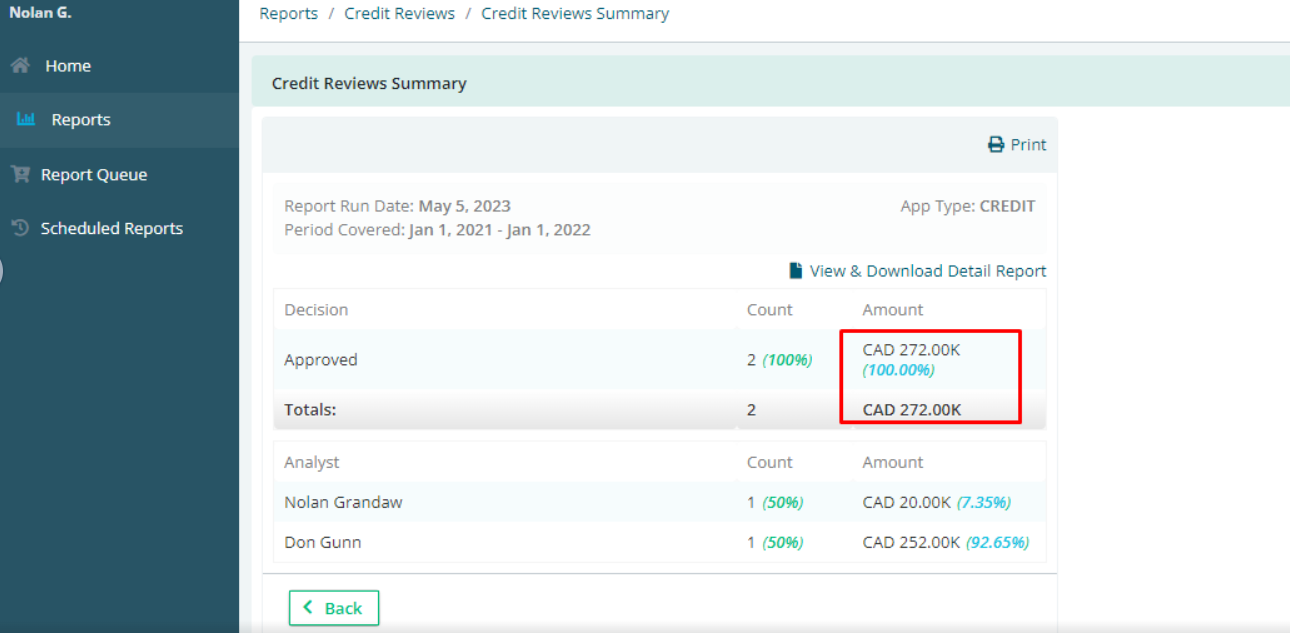 Audit Framework Enhancement – Custom Scoring
An update column now tracks all edits made in the custom scoring tab. Model weights, components, and attributes weights and scores are also tracked, and can be easily reverted if a user desires.
Account Settings > Custom Scoring > Advanced Model Set Up