Email Delivery Verification – Credit References
If an email to credit references fails to be delivered and bounces, users now have a record of the bouncing email address as well as the time it was sent. This report will provide sales teams and current users with better oversight and faster response time to undeliverable emails.

Payment Receipt Identification by Processor
In an effort to improve visibility and accuracy during reconciliation, the Bectran system now captures unique payment receipt information from merchant processors. This enhancement will help quickly catch transaction discrepancies when attempting to reconcile customer payments.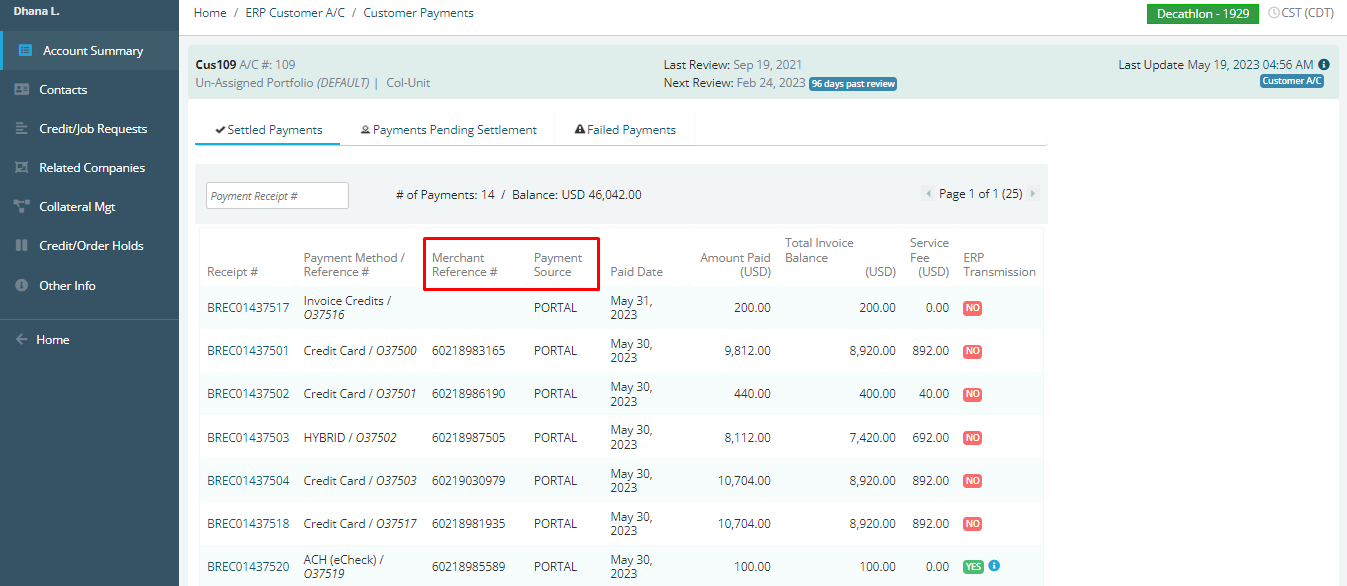 Payment Data ERP Transmission Record
AR users who track payments within Bectran can now easily view confirmation of payment transmission to ERP systems within the settled payments tab. A timestamp is included to confirm the submission and delivery method to the source system.