1) Error and Reprocessing Framework for Loading Documents
Users will now receive notifications about file errors and their root causes when transmitting documents to Bectran. Appropriate users will be notified via email detailing the error for easy identification and resolution.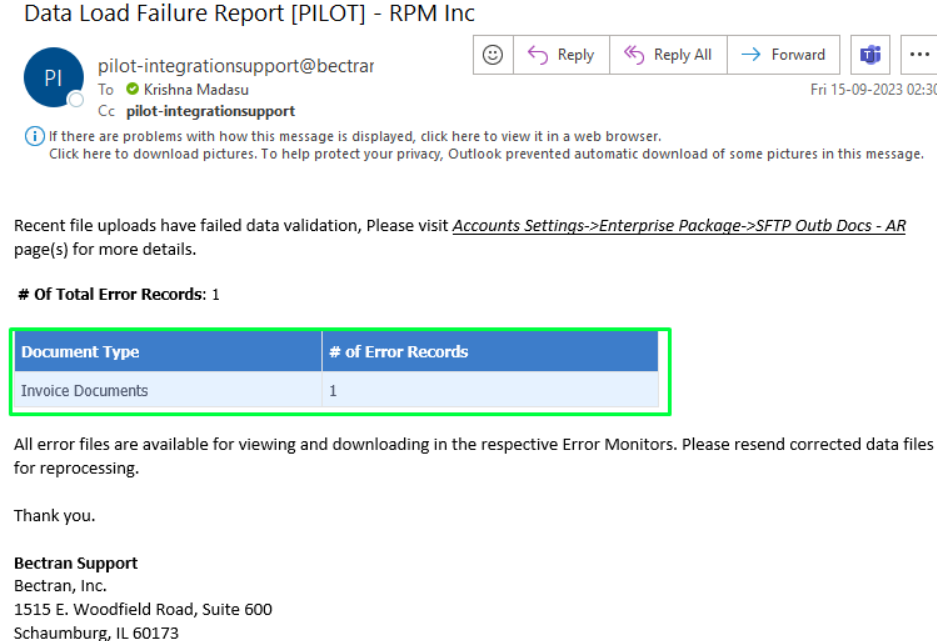 2) Paper Application API
This enhancement allows users to create applications and capture signatures within a third-party system. Despite this external process, the credit department can seamlessly analyze these applications within their regular workflow. This feature ensures flexibility and integration with external systems while maintaining a streamlined credit evaluation process for Bectran users.
3) Creditsafe Connect PDF Report Enhancement
In an effort to provide more detailed reporting, users can now view full, enhanced Creditsafe PDF reports as well as scored data attributes, matching what users can view in the Creditsafe portal.