1) New APAY Portal Dashboards
Bectran's newly enhanced APAY dashboard has been updated with a design and interface that facilitates effortless navigation and management of critical data. This improved dashboard features multiple summary panels — encompassing account, payments and claims overviews in a glance — allowing quick access to essential information. Furthermore, the system now logs recent activities by user credentials and timestamp, functioning as an audit trail to ensure detailed and precise records of all actions within the platform.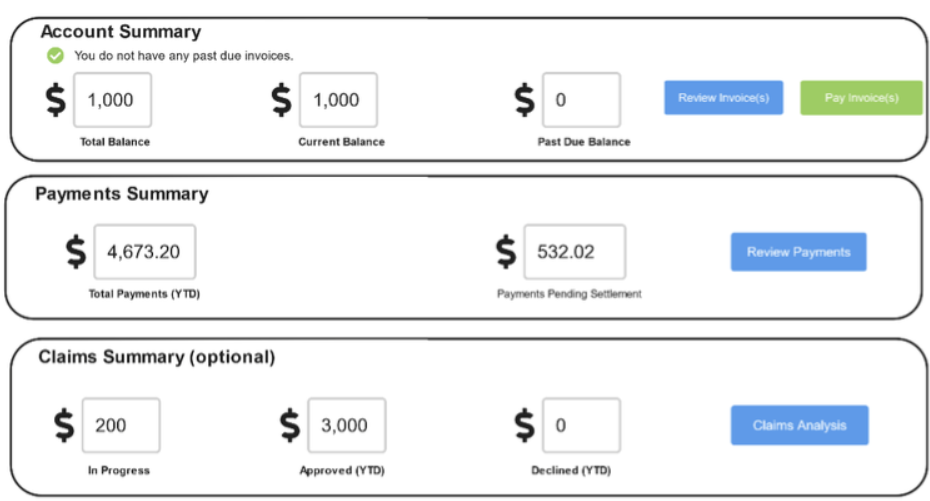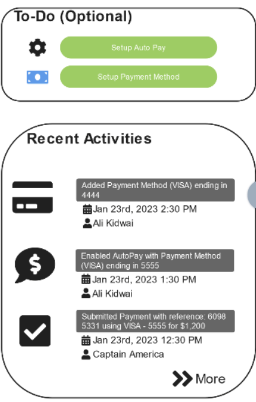 2) Full Customer API Enhancements
We've enhanced the way you transfer customer information to Bectran. Now, you can convey complete customer details — including related requests and payment preferences — through just one API call. This refinement not only makes the transmission process quicker and more straightforward but also provides a seamless and efficient experience.
To start using this API, please contact your platform services specialist.
3) Disable Application Link After Submission Configuration
To ensure flexibility in the application process, we have introduced a configuration option called "disable application link after submission." While the default configuration remains "yes" to disable application links after submission, users now have the option to configure it as "no," allowing the application link to remain open after submission. This update is beneficial for users who share application links and will help avoid errors and link reuse issues, ensuring a smoother application process while minimizing the need for sales reps to resend links.