Features/Enhancements:
1. Sales users are now able to receive a weekly report of all applications by assigned Ops Units or Business Groups.
This report will allow Sales Managers to see their assigned territories activity on a weekly basis. It will contain metrics on Incomplete Apps, Pending Decisions, Approved and Declined Applications.
To enable this configuration for Sales Users:
Navigate to Account Settings > User Administration > Sales Users > Click on the User > Verify the User Role is: OPS-MANAGER, MANAGEMENT, or CUSTOMER SERVICE ADMIN

Under Notification Preference > Check the flag "Weekly Sales Management Report"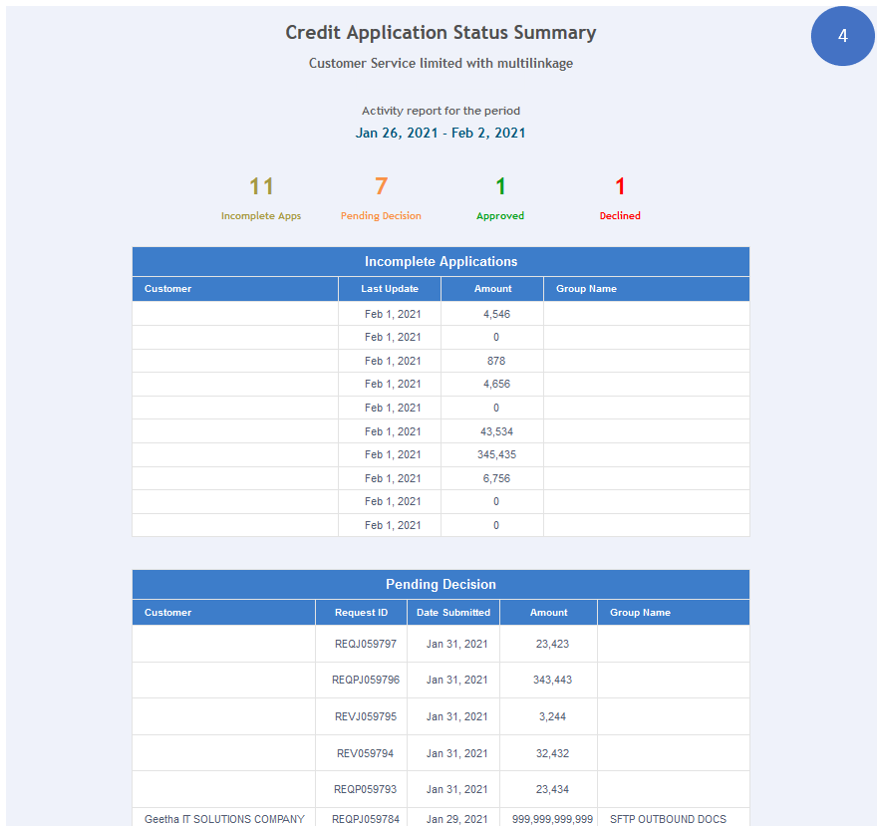 2. Credit users can now generate an IDM Report, and filter results by decision types & their percentages, Business Groups and other metrics, for auto-approval applications.
To run this report, Instant Decision Manager (IDM) package must be enabled in Credit Policy.
Navigate to Reports > Select "IDM Report" > Filter by: Business Group(s), Operating Units, Date Range, and Metrics > Click "Prepare Report" > Click "Generate Report" > Navigate to Report Queue > Click "Download Report" to export to .csv/Excel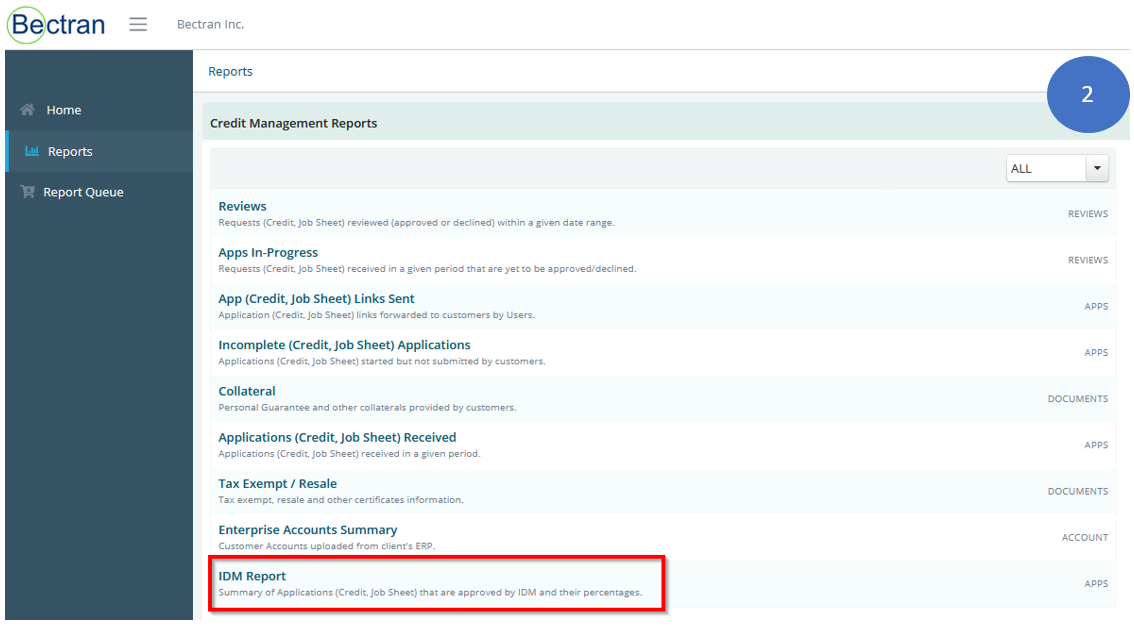 3. Credit & Sales users now have the option to add an Internal Note when sending a credit app link to a customer.
Navigate to Email App Link > Click "New Customer", "Existing Customer" or "Job Sheet" (if applicable) > Select Business Group (if applicable) > Enter customer information into the form > Enter an internal message into "Internal Notes" box > Click "Send Link"

Upon submission of the application > Navigate to Credit Request > See "Internal Note" section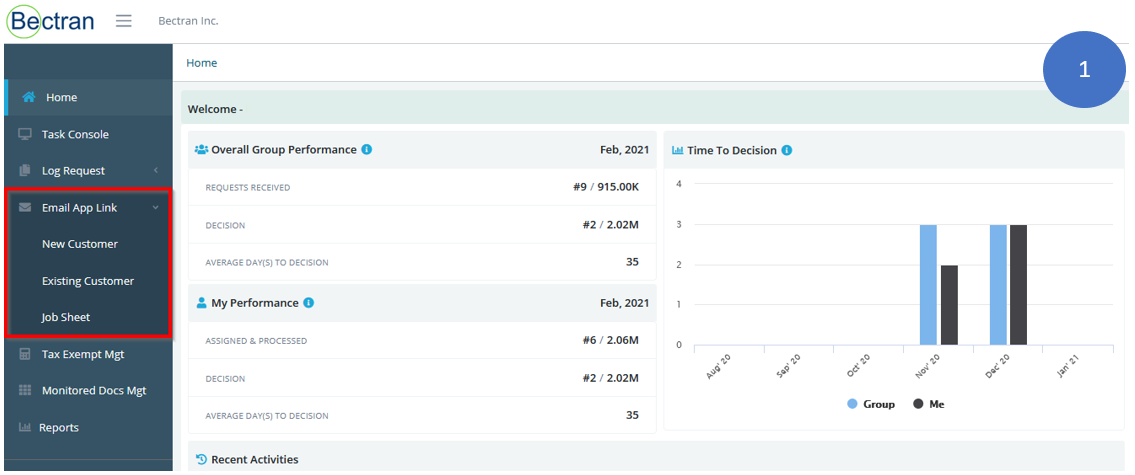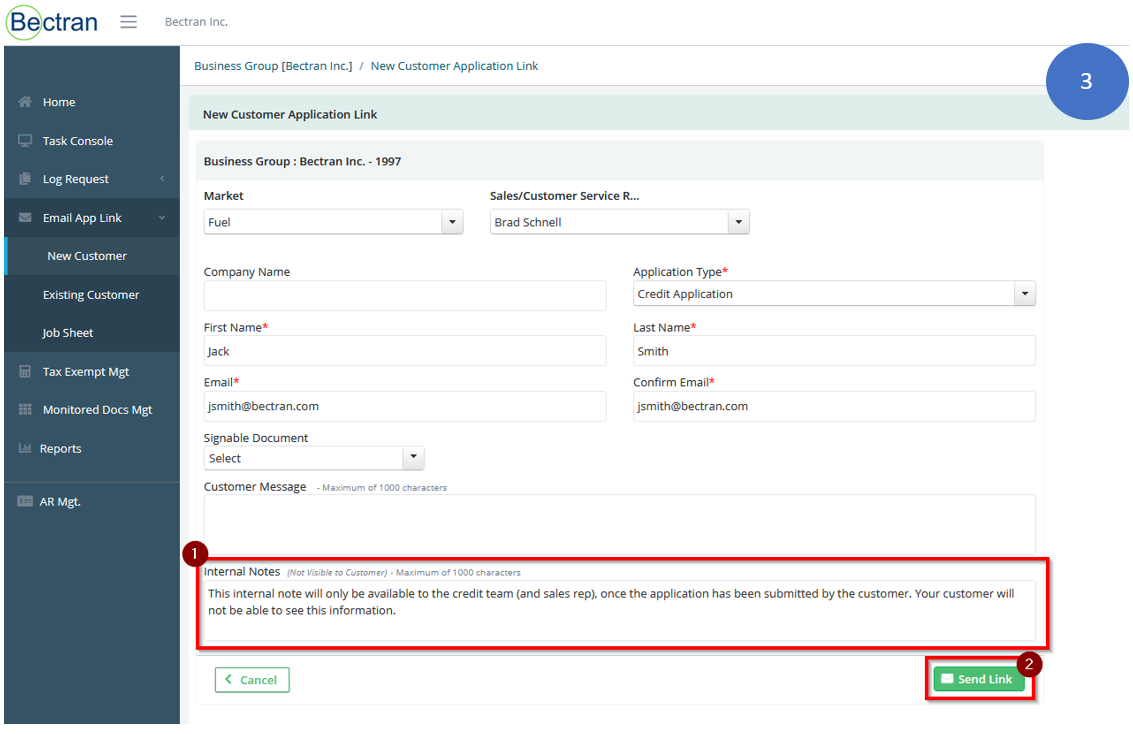 Once the app has been submitted, you can view the note on the Credit Request.

4. Credit users who utilize model-based IDM now have the ability to allow IDM to consider the relationship between Requested Amount and amount generated from the scoring model when assigning approved credit limits.
Use Case:
An Application or Job Sheet is submitted requesting $300K

The IDM Model Recommendation is suggesting, based on the components configured, to approve this customer for no more than $100K

The IDM Model will not approve this application because the Recommended Amount is less than the Requested Amount
To configure the IDM Model, the Instant Decision Manager (IDM) package must be enabled.
Navigate to Account Settings > Credit Policy > IDM > Under IDM Setup click on "Add IDM" > As Source Type choose "Checklist" or "ECAP-MODEL" > Under Evaluation Model > Choose "MODEL-BASED" as Evaluation Method > Choose "Component Model" > Set "Fail on Lower Model Credit Limit" flag to "YES"
To configure the Custom Scoring Model:
Navigate to Account Settings > Custom Scoring Model > Select the Component > Select "Credit Limit Recommendation Model" > Adjust Rating-based percentages
To configure the IDM Model: