Features/Enhancements:
1. Credit users can now automatically refer to a previously-pulled personal TransUnion or Equifax credit report on the same owner or PG listed on the Credit Application, instead of pulling an additional report and damaging the individual's credit.
To view and use the initial credit report:
1.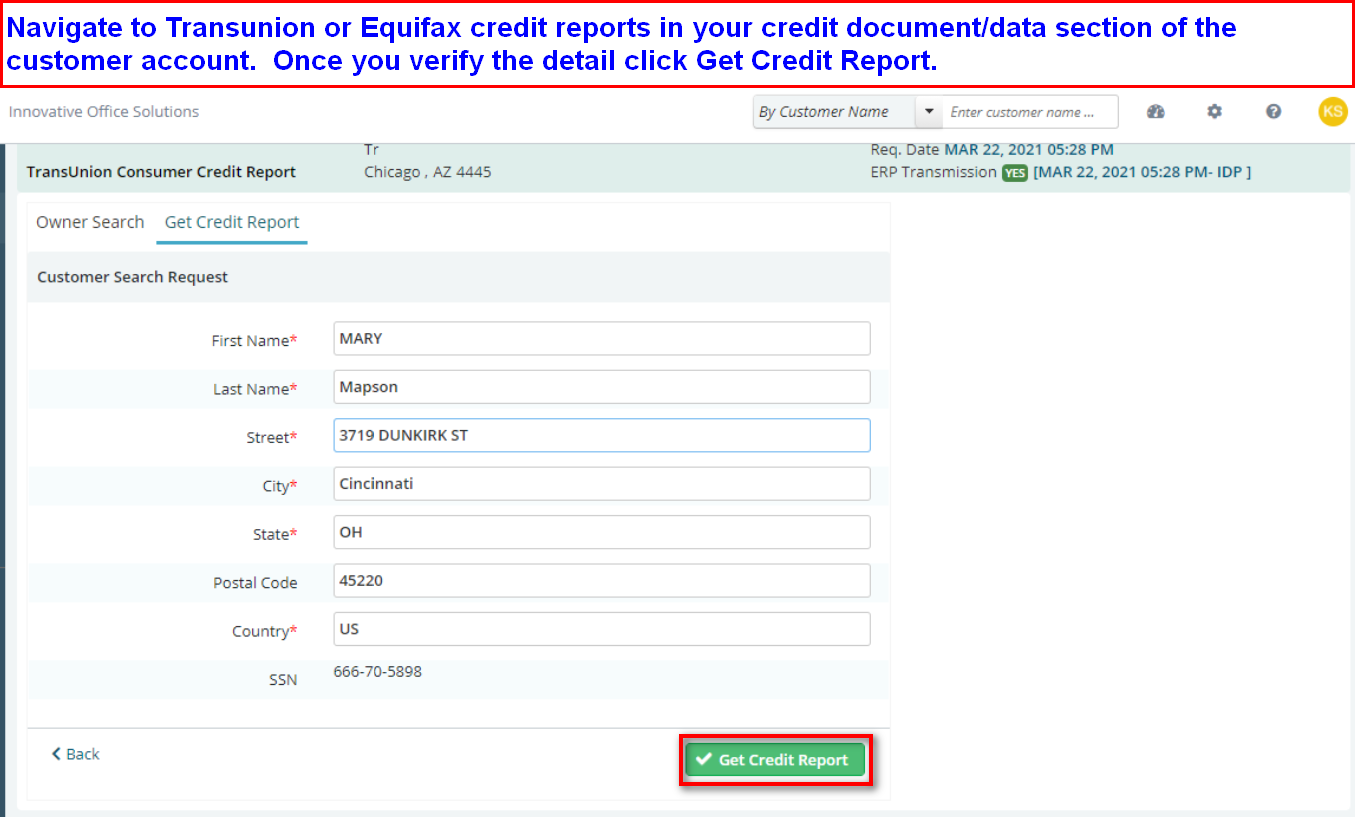 2.

3.

2. Credit and AR users can now create and assign portfolios within the Platform, without an integration.
If AR Management is enabled:
Navigate to My Accounts, My Portfolio, or do a search for the customer> Once in the customer account click Assign Portfolio>Select the portfolio the customer belongs to>Click Assign
1.

2.

3.

3. Credit users utilizing the Operations Management package can now configure routing at the unit level, allowing users to be re-assigned for units without automatic routing.
To configure this in Operations Management:
Navigate to Account Settings>User Administration>Operations Mgt. Assignment>Use Routing toggle to turn location routing On/Off.
1.

2.

3.

4.

4. AR users utilizing Collection Strategies are now able to configure a variable that populates a payment deadline date on an overdue invoice, before further action is taken.
To configure this in your Collection Strategy:
Navigate to Account Settings>Go to AR Settings>Go to Collection Strategy> View your Strategy Tasks> Edit Payment Deadline Days for each Risk level.
1.

2.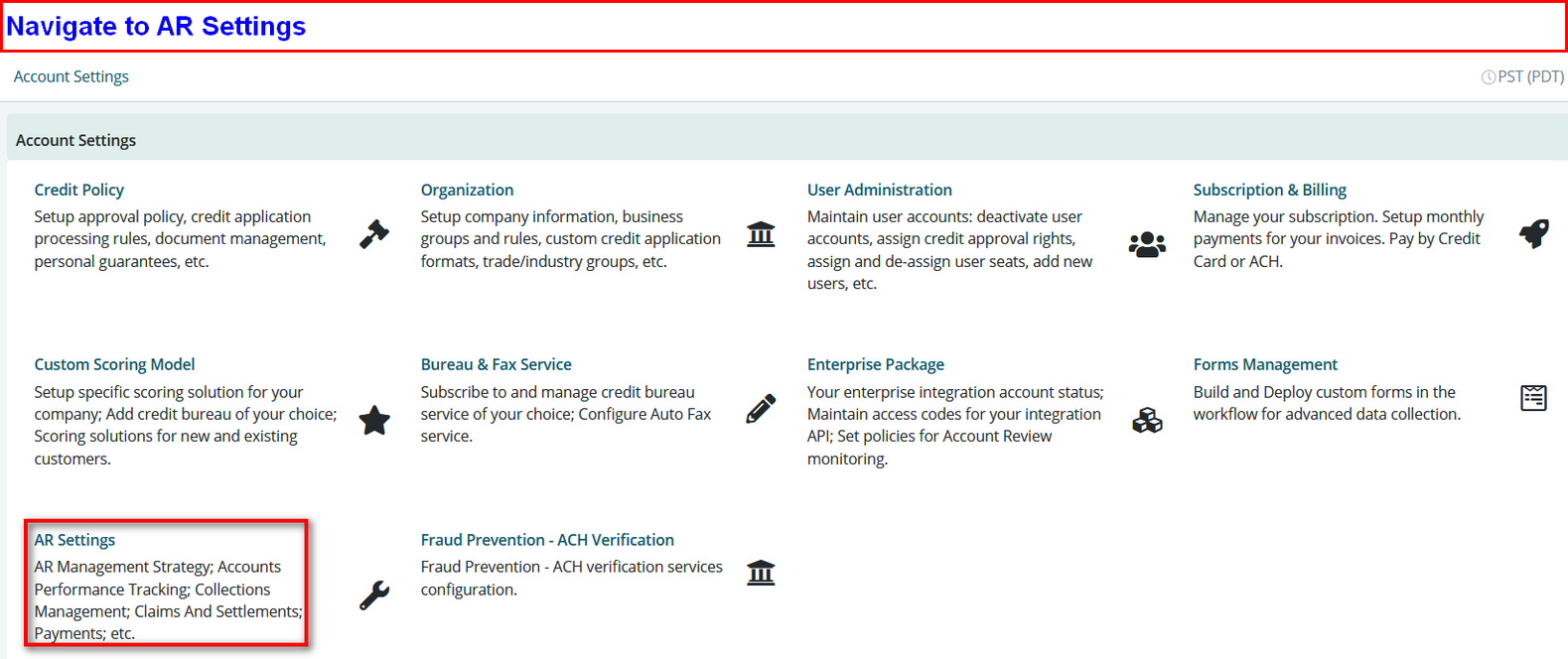 3.

4.

5.