Features/Enhancements:
1. Credit users are now able to run a report that lists all instances of security/signable document agreements, to simplify documentation auditing.
To enable this configuration for applications:
Navigate to Reports > Select Security Documents
Select the Criteria: Document Type, Ops Units/Portfolios if applicable, and Date Range > Click "Prepare Report"


Select "Click Here" to populate the report queue and export the report as a .csv file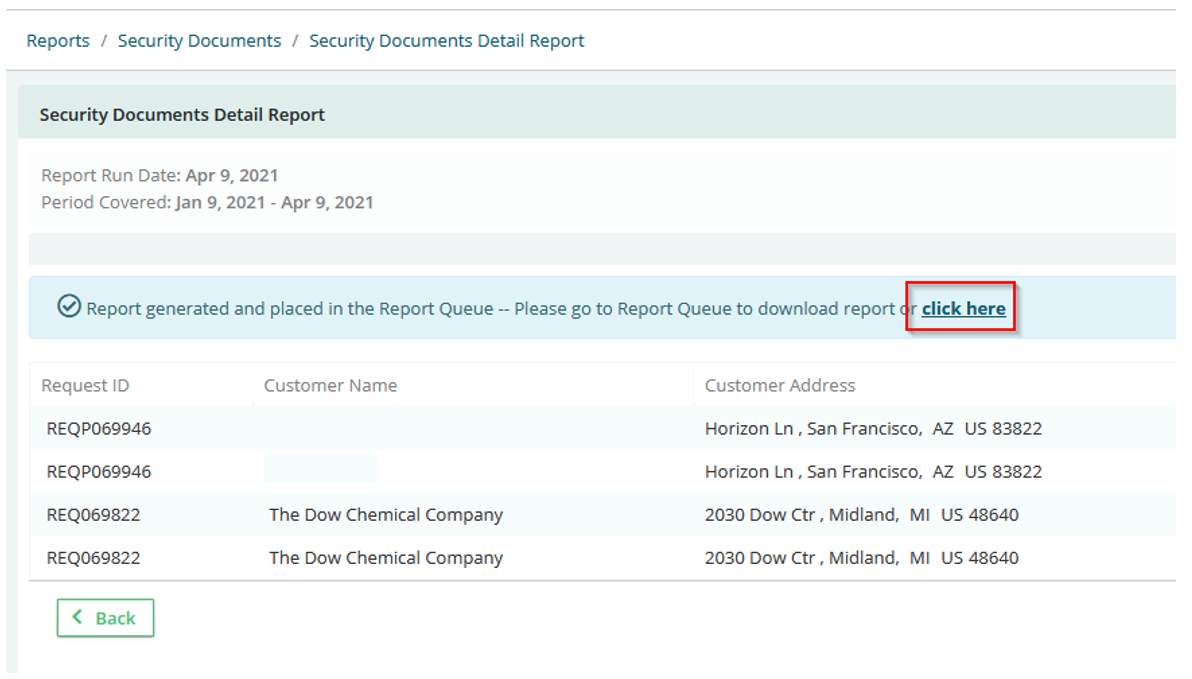 Download from the report queue

2. Credit users can now configure a Custom Scoring Model to recommend a credit term for a customer based on their determined risk rating.
Navigate to Account Settings > Credit Policy > Terms

Under "Rating Term Link Model" > Click "Update" to adjust the settings

Select one default term for each risk rating (r1 - r5) > Click "Submit" to save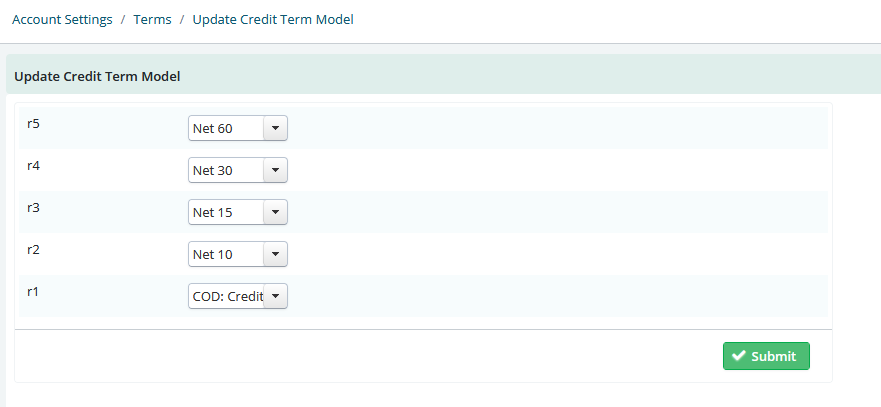 3. Credit users can now require a DUNS# on the Credit Application.
To configure this setting:
Navigate to Account Settings > Organization

Under Custom Credit App > Select "Page 1" for COD, Credit App, Job Sheet, or Sole Proprietor App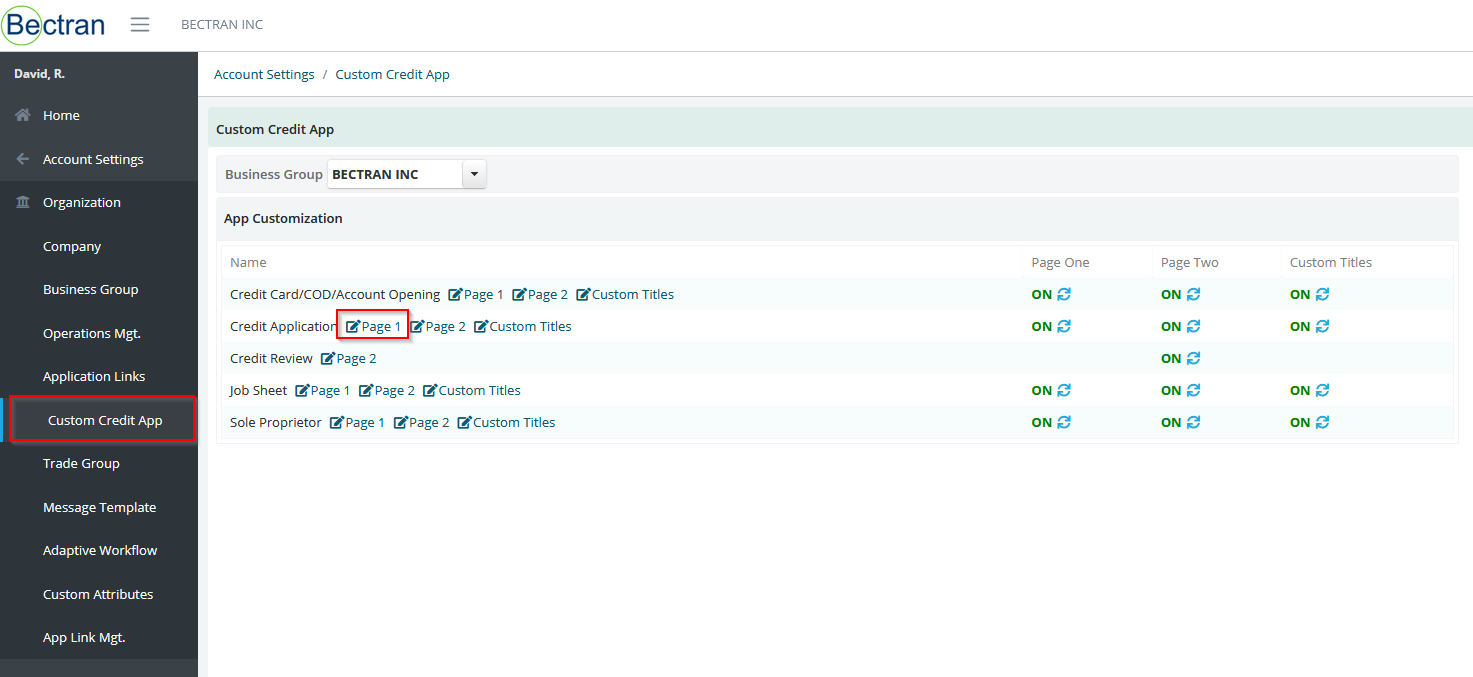 Ensure the "Make DUNS# required" flag is turned ON, and the "Exclude DUNS# from form" flag is OFF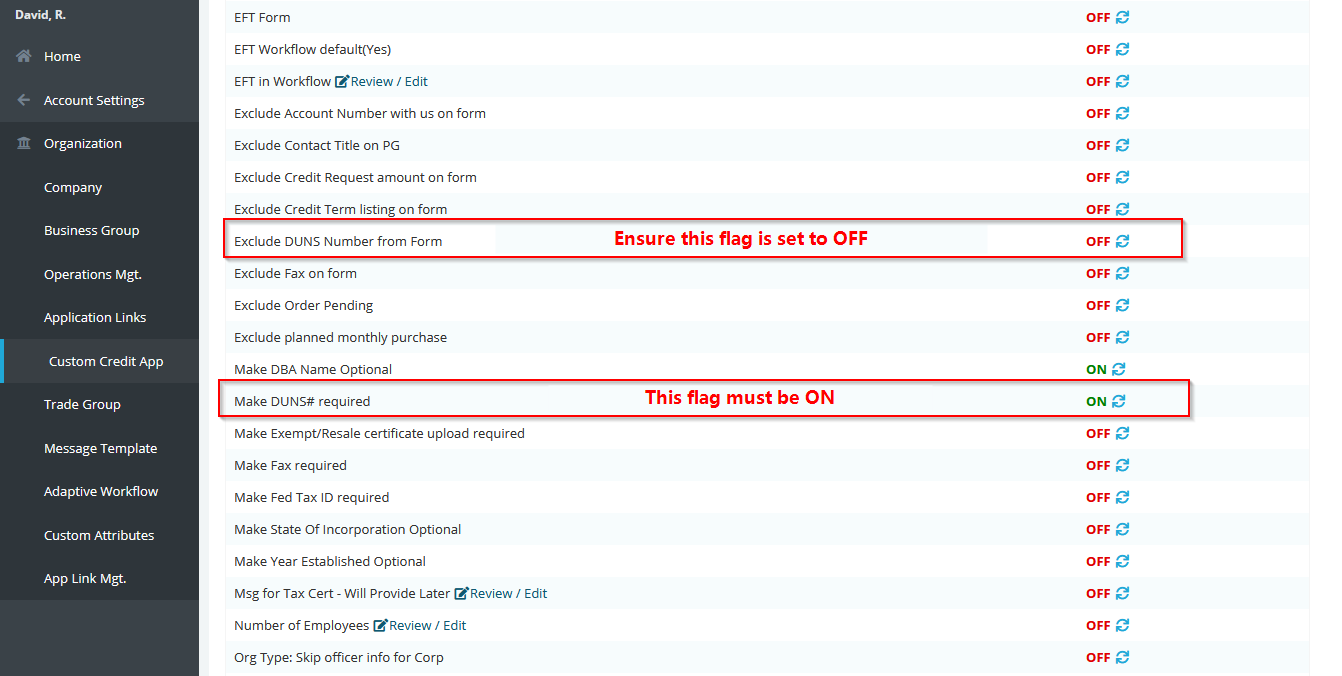 4. Credit users now have the ability to restrict editing access on an applicant's legal and DBA name on pending apps, via Advanced Configuration Settings.
To configure this setting:
Navigate to Account Settings > Organization

Under Organization, click on Business Group > Then select Advanced Config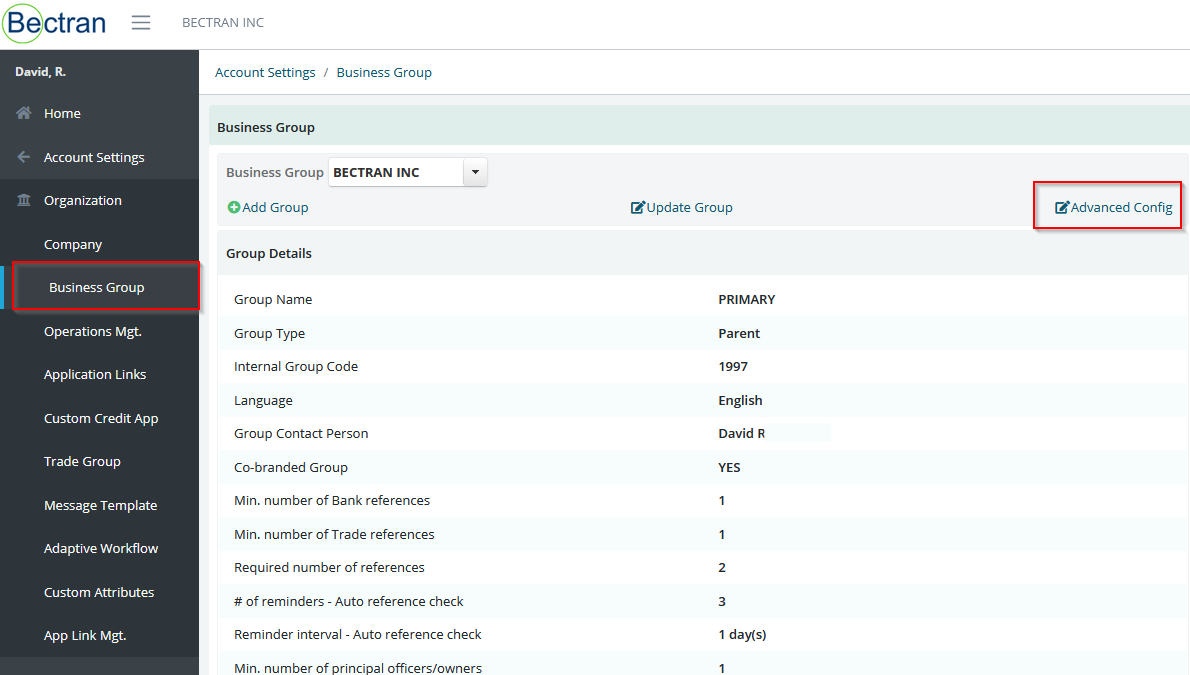 Ensure the flag to Lock Legal & DBA Name is turned ON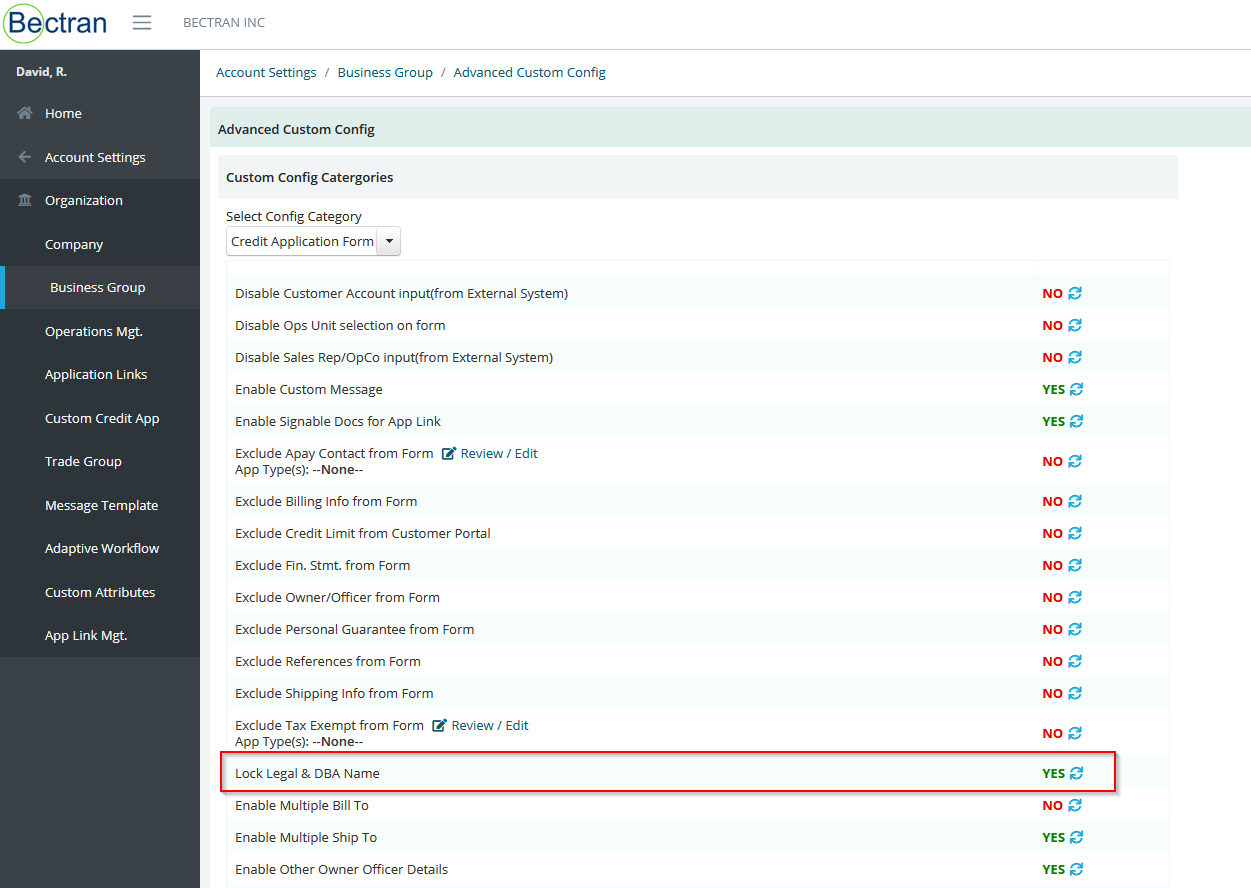 How to verify this configuration in the UI:
Navigate to any Request ID > Click the Edit button in Applicant Info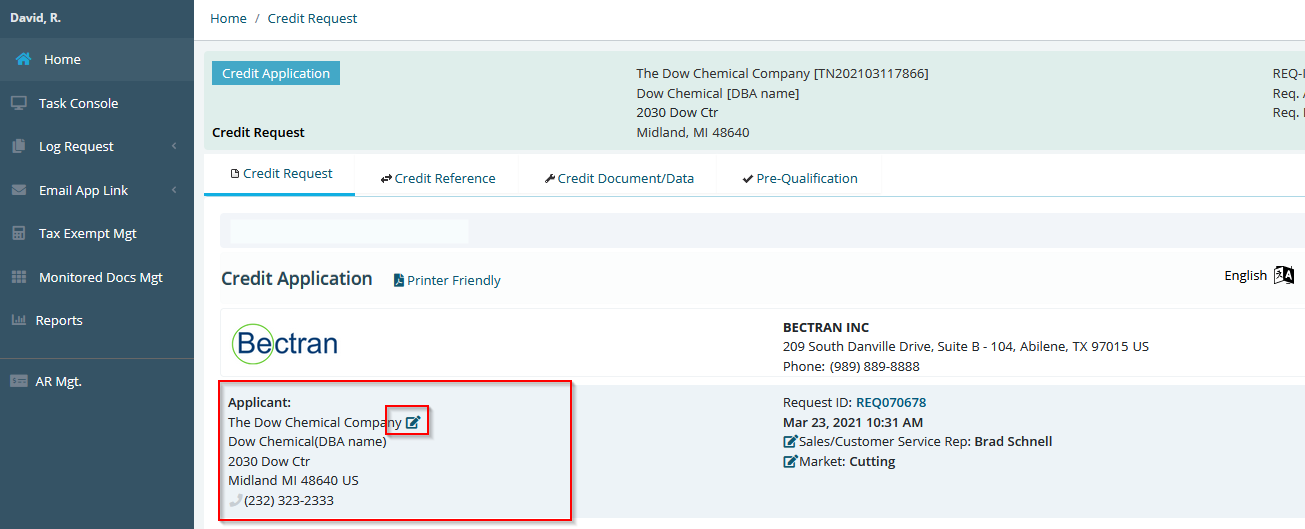 The Legal and DBA name will not be editable