1. AR Users can now assign claims at the invoice level, adding to the functionality of filing claims without settlements. This simplifies the workflow of filing a claim for an invoice while users are viewing the invoice itself.
Navigate to any Customer with open invoices (Customer details or Search by Invoice #) > Select an open invoice > Click "Claims & Settlements" > Optional: If this invoice already has claims filed, click "File a Claim".
Under "Proposed Settlement" select the type of settlement > Preview and Submit the Claim > The claim will now appear at the Invoice Level
Note: If you have enabled the option to "Enable No-Settlement Claims Only" in AR Policy Settings, you will not be able to select a different proposed settlement.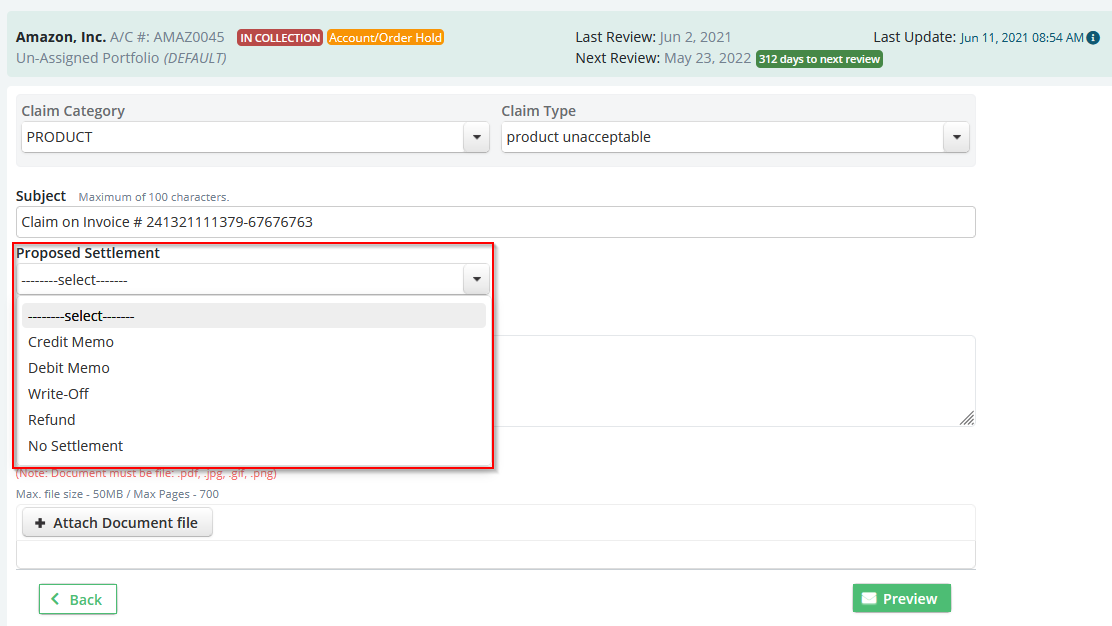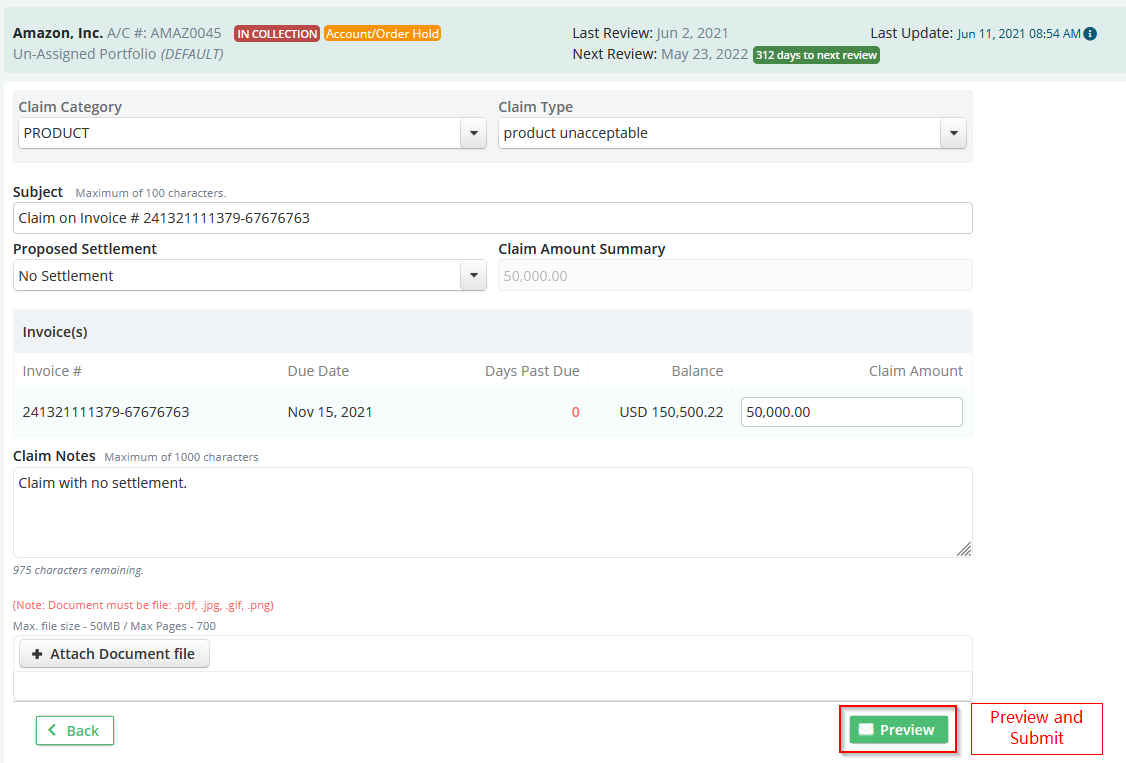 2. Bectran session timeout has been extended to one hour.
When logging into Bectran, users can now stay idle for up to one hour until they are prompted to log in again. The session window was increased from 30 minutes previously to one hour.

3. The IDM Report now shows the time period that the report covers on the export, and it also shows the number of pending applications.
To run this report (Only if Instant Decision Management Package is enabled):
Navigate to Reports > IDM Report > Select criteria, such as Business Group(s), Operating Unit(s) Time range, and Metrics > Click "Prepare Report"
Then, generate the report and export the Excel file to view.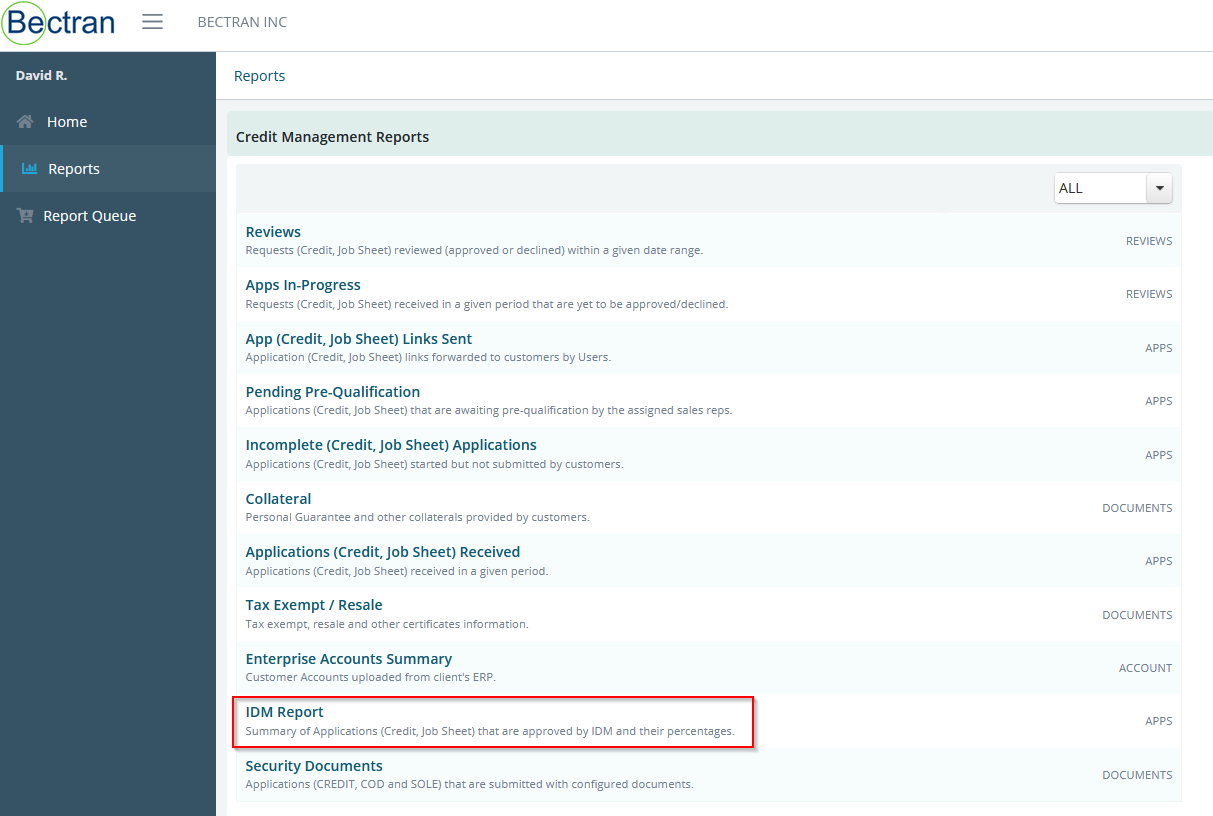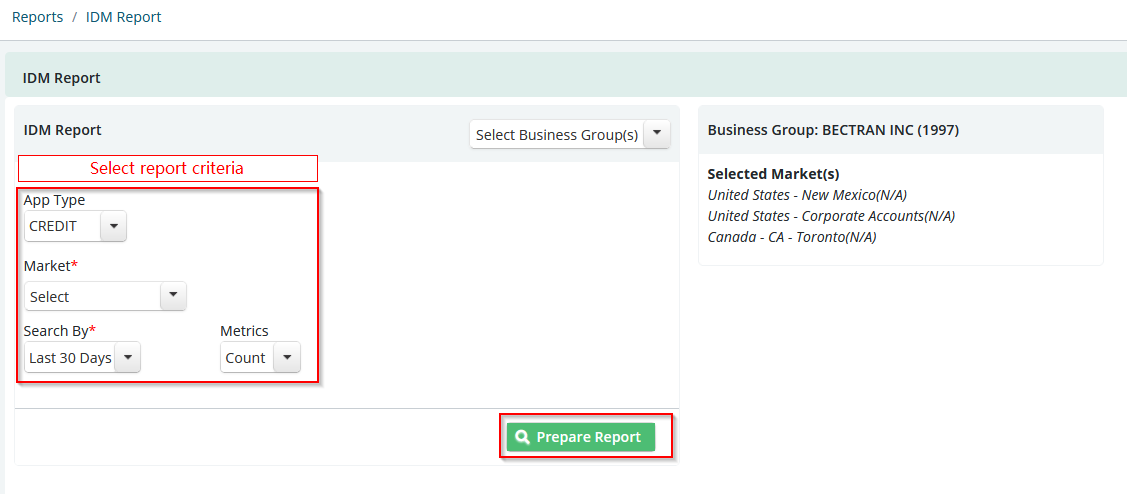 4. Message templates can now contain the DBA Name of your customers, allowing you to identify emails directly from the subject line.
To configure this variable:
Navigate to Account Settings > Organization > Business Group > Message Templates > Select any template to edit
Enter the variable @CUSTOMERDBANAME in the place where you want the DBA Name to appear in the email notifications > Save your changes > Preview your template.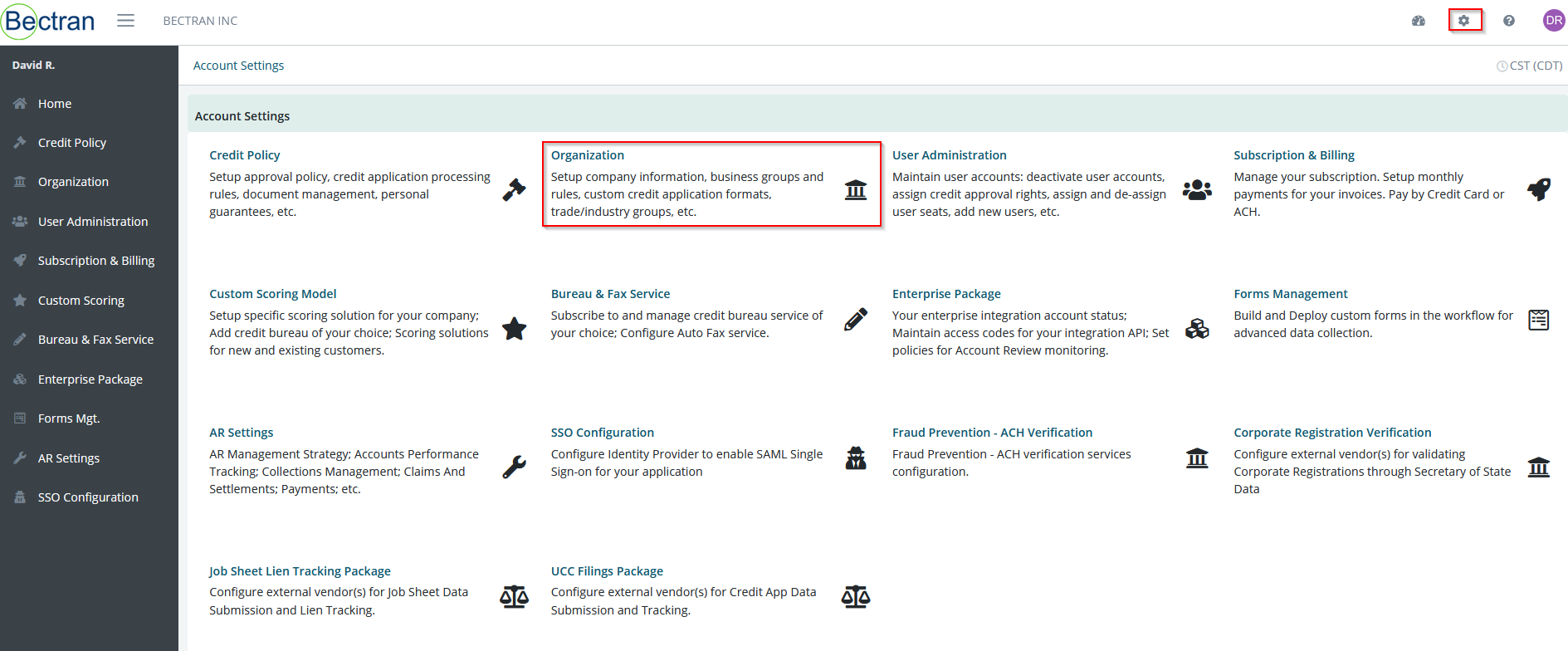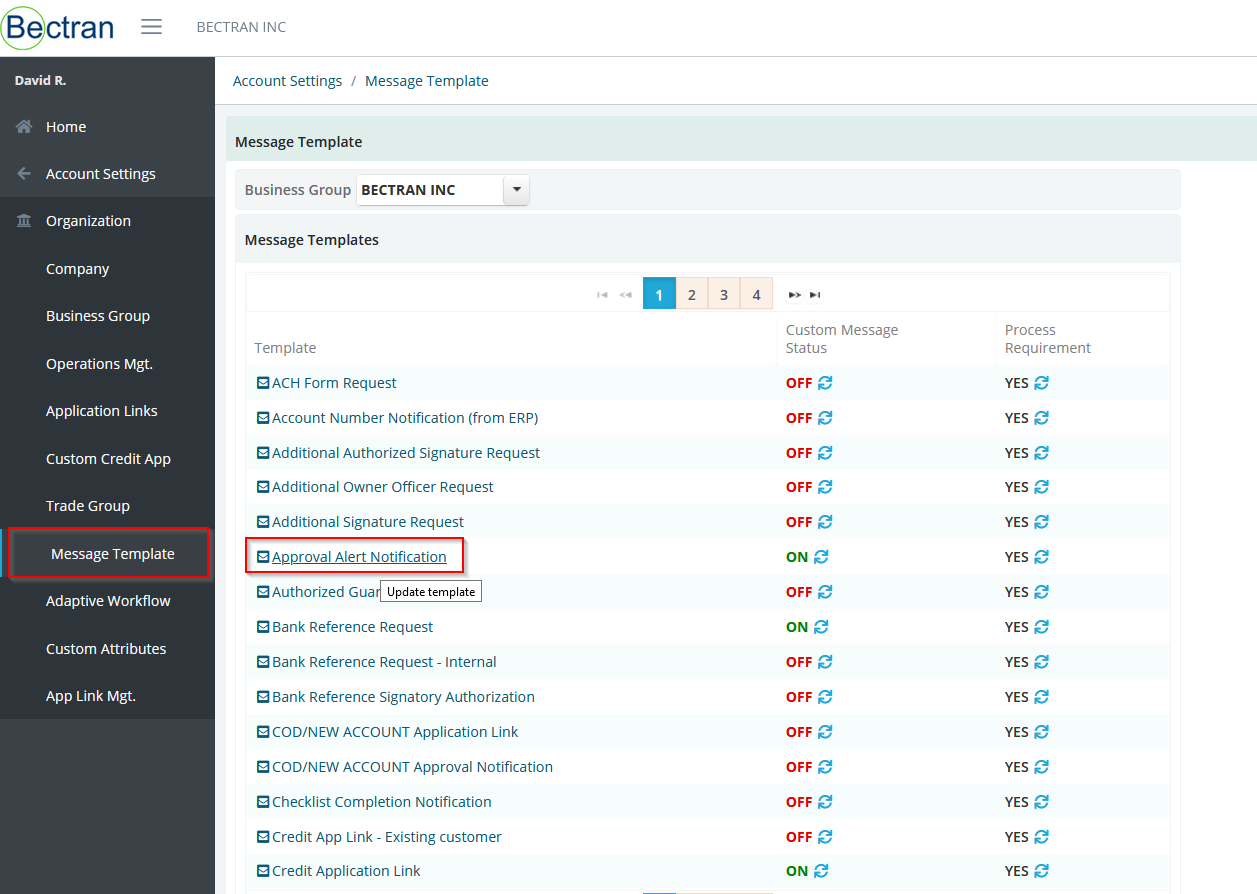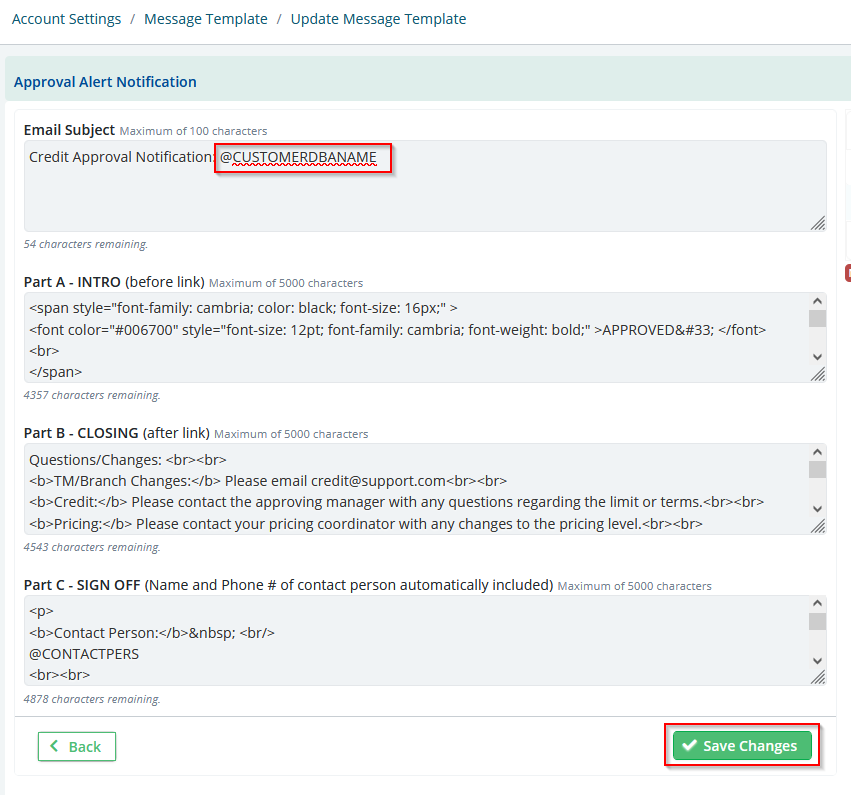 5. Ability to file a UCC statement on customers through Bectran to help you streamline collections efforts. Bectran will transmit filing information to NCS for processing and return any UCC filing updates back to you.
Business Use Case:
Filing a UCC statement allows you to declare the rights to seize the assets of your debtor(s), should they default on loans. It puts you in a better position to receive payment against other creditors that have not filed a UCC. The ability to complete the UCC filings process from within the Bectran interface will allow you to house both the customer credit record and UCC Filing Information in one centralized location, with the ability to run reporting on which customer you have filed a UCC for.
Note: You will need to have the UCC Filings Package enabled for your account to utilize this feature. To configure the NCS Credentials, please reach out to your Bectran Support Team.
To file a UCC through Bectran:
Click "Send to NCS" on any "Approved" application > Ensure the data entered is accurate > Click "Review & Submit" > If all data is accurate, click "Submit"
Note: The UCC Filing process may take 1-2 weeks before Bectran receives the information back from NCS.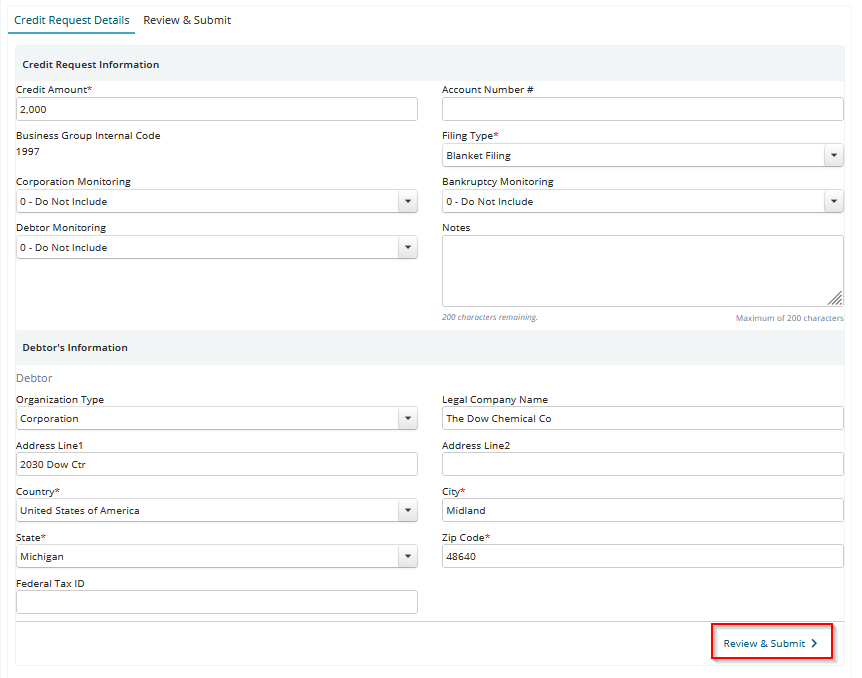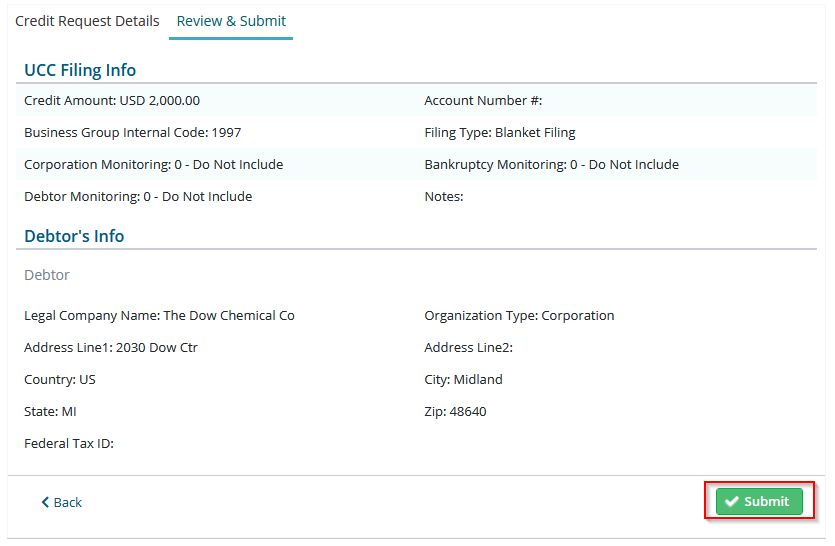 To review the information posted back once the UCC has been filed:
Navigate to the Credit Request you filed the UCC Statement for > Click on the "UCC No." > Review UCC Filing Details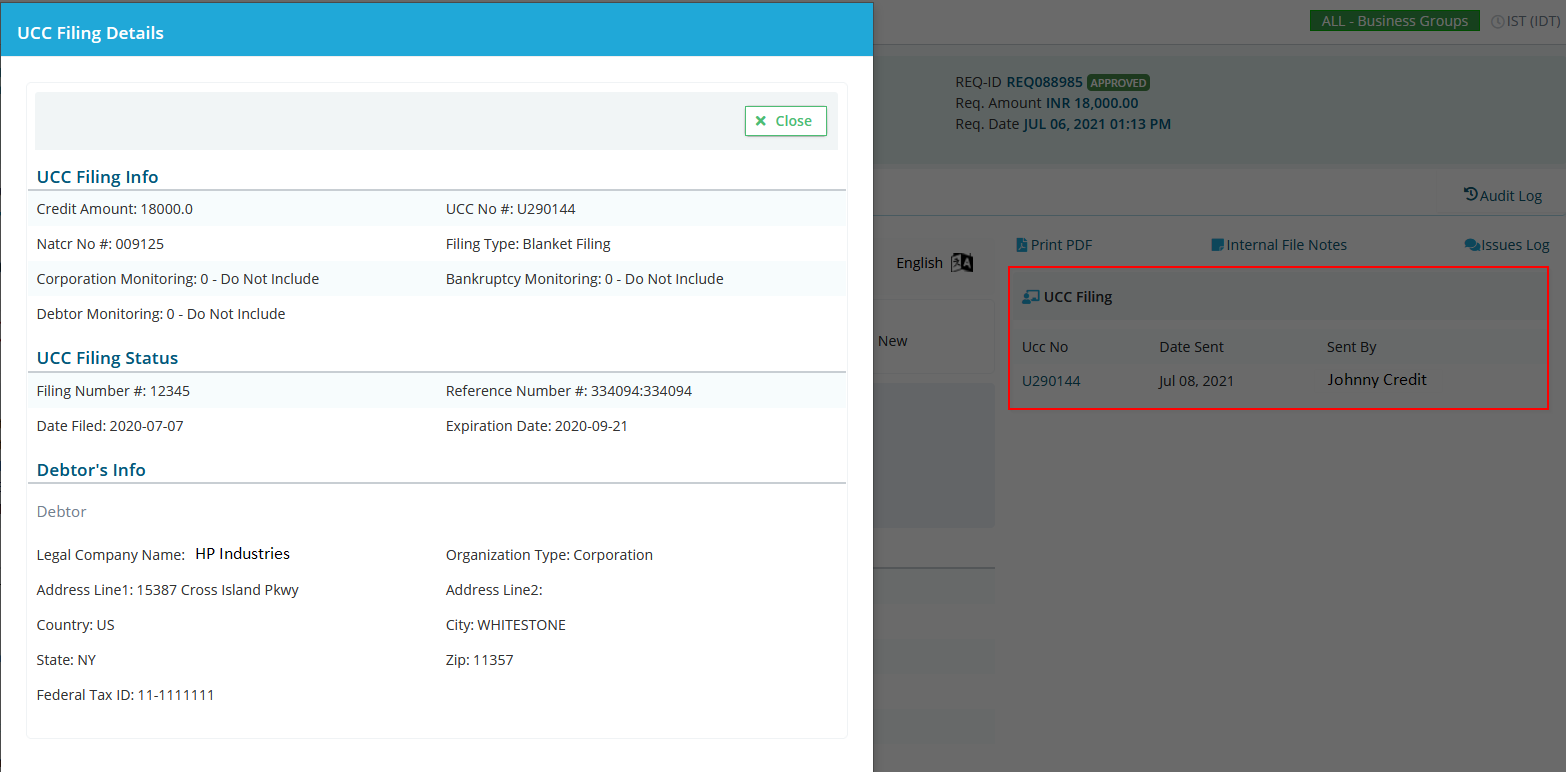 On Postback, the credit user(s) assigned to the Operating Unit that the application is assigned to will receive an email notification that the UCC Filing Info has been returned by NCS.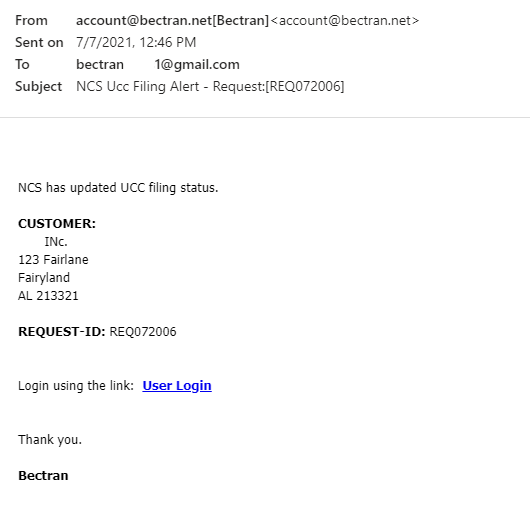 To run reporting on customer applications with UCC Filings:
Navigate to Reports > Select "Applications Received" > Select your search criteria (Date Range, Business Group(s), Operating Unit(s), …) > Click "Prepare Report" > Then click "Generate Report" > Download the Excel Export
Note: This will only show for applications with "Approved" status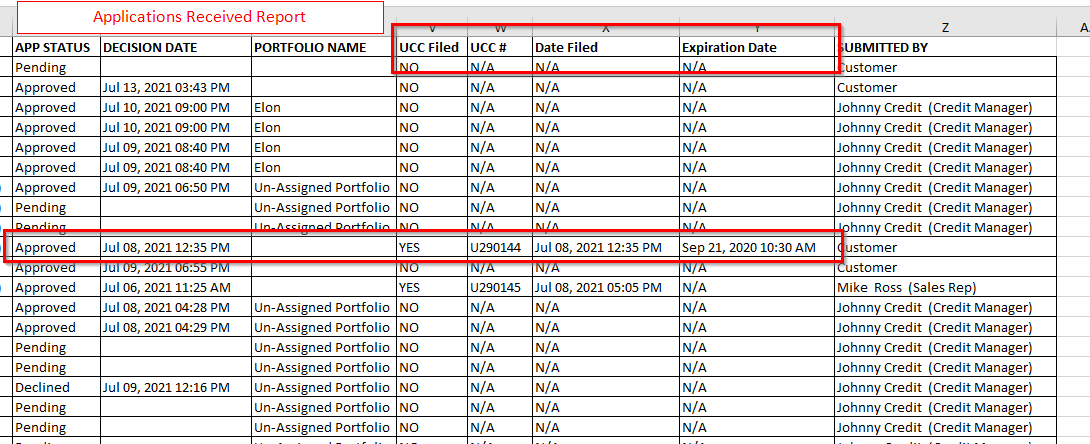 6. AR Users can now receive periodic notifications for any orders and accounts on hold. Users for which this is enabled, will receive a status update email twice per day containing all Sales Order and/or Account Holds for accounts within their assignment.
To ensure this notification is configured:
Navigate to "My Profile" > Ensure the "Order Hold Notification" flag is checked.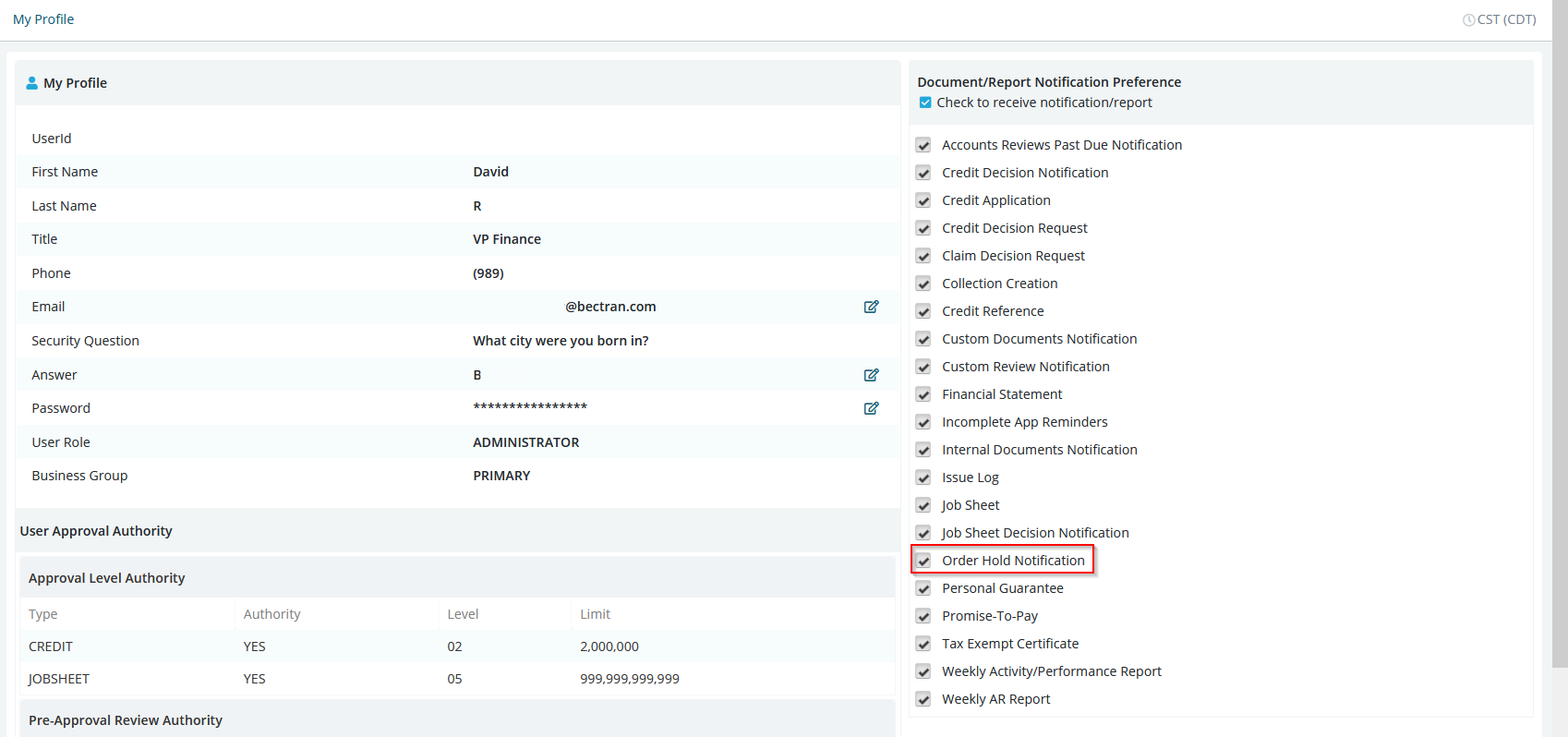 Example Email notification: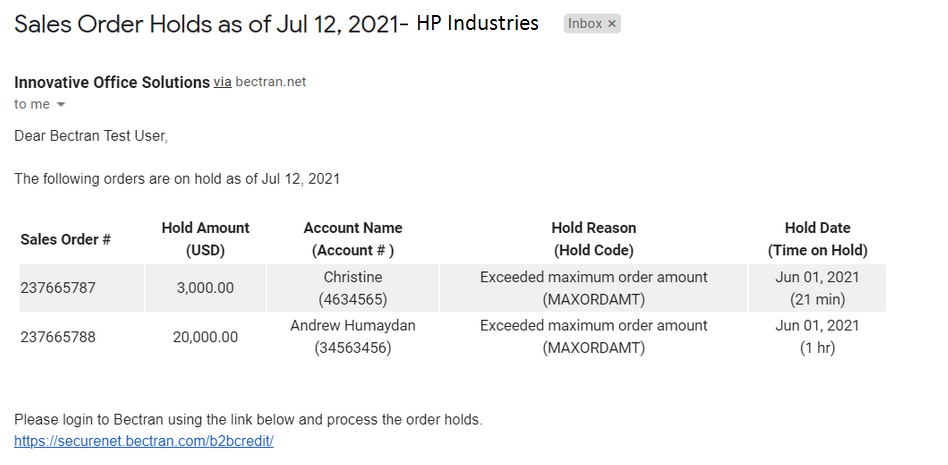 7. Credit users can now make the Email address and Taxpayer Number required on the ACH form. The "Taxpayer #" is now also customizable.
To change this configuration:
Navigate to Account Settings > Credit Policy > ACH/EFT/CC > Select Form Type "ACH" from the drop down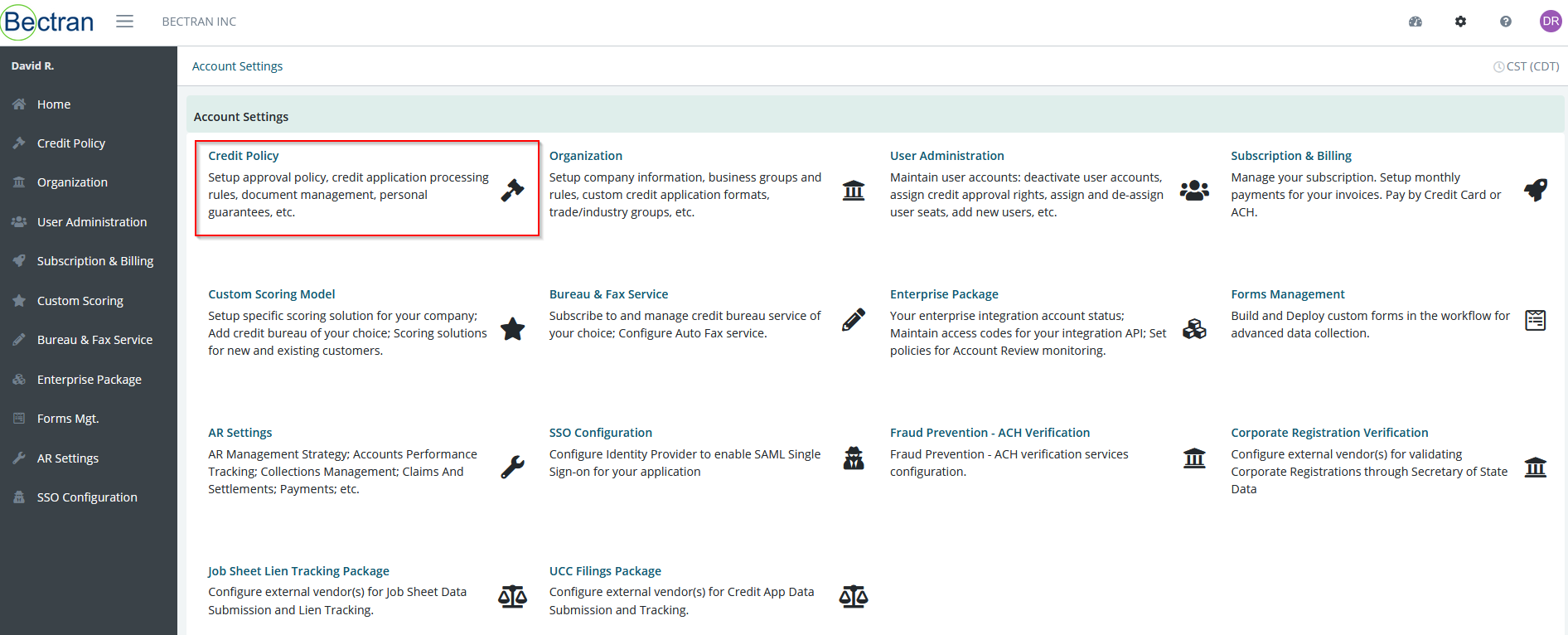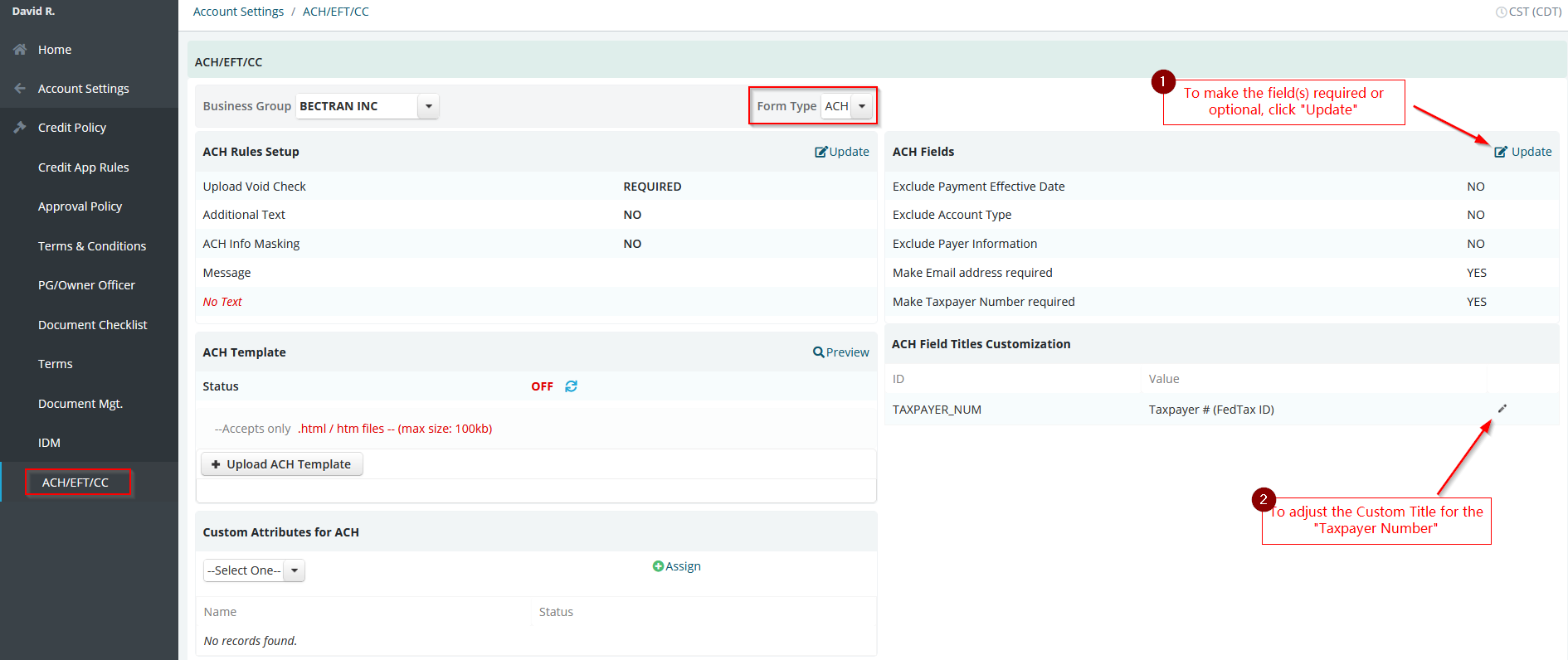 8. Credit users (Administrators) can now re-activate users in Bectran, if a user was previously de-activated. Formerly, users had to contact their Bectran Account Administrator to have an inactive user re-activated.
(1) Review the list of INACTIVE users and re-activate a user:
Navigate to Account settings > User Administration > Select "In-Active Users" > Switch flag of user from INACTIVE to ACTIVE
(2) Assign a seat to the user:
Navigate back to the users and select the user you re-activated > Assign their seat to ensure proper access to Bectran