1. IDM Job Sheet Enhancement
IDM for Job Sheets has been enhanced to include: Job Age, Contract Terms, Customer Role, Ops. Unit, and Portfolio to allow greater flexibility in auto approval.
Navigation: Account Settings > IDM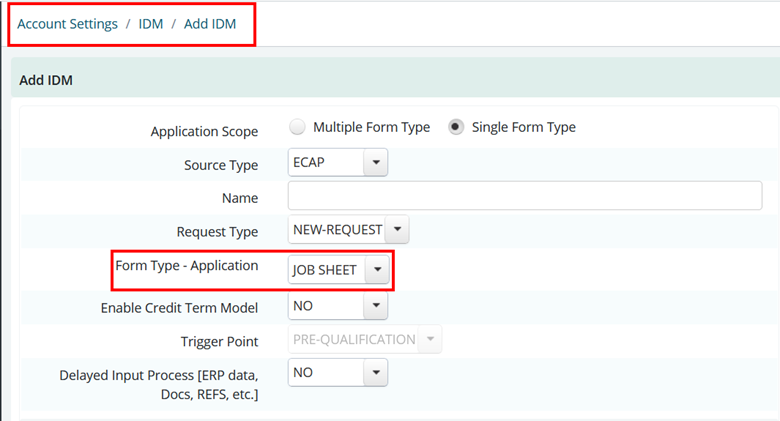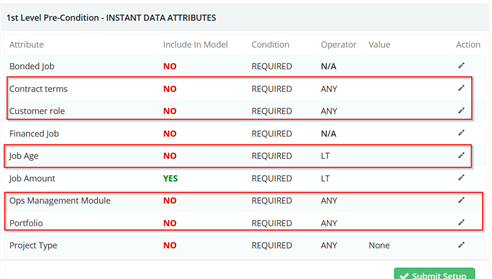 2. Filter internal file notes by Request ID
Users can now filter internal notes by request ID. Internal notes will display all internal notes tied to an account by default. The user can filter using a drop-down menu that has been added. The menu lists all requests tied to the customer account.
Navigation: Task Console > Credit Request > Internal File Notes
Note: First request ID in the drop-down depends on user context and shows the current request they are on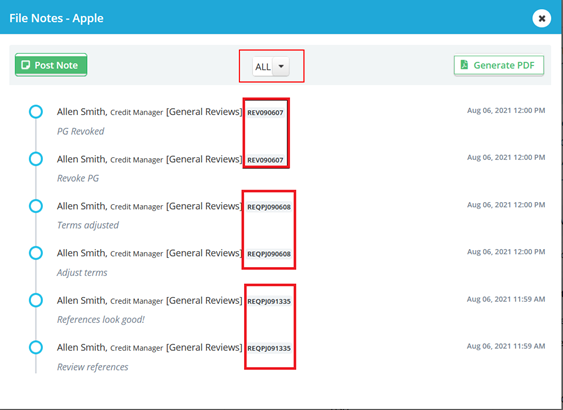 3. Add multiple owner/officer(s) on paper applications
Users can add more than one owner/officer(s) when logging paper applications.
Navigation: Log Request > Paper App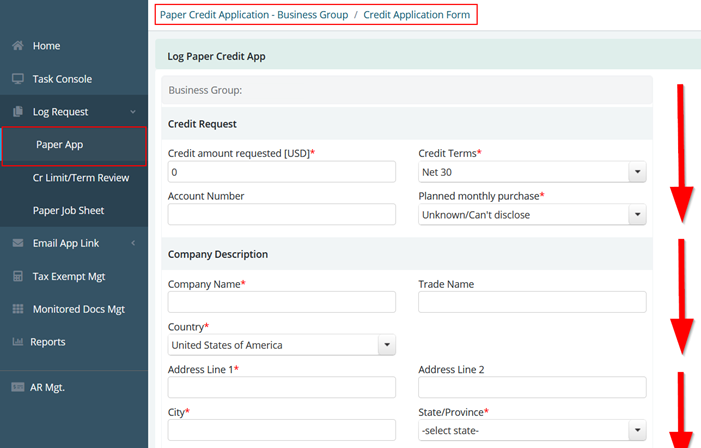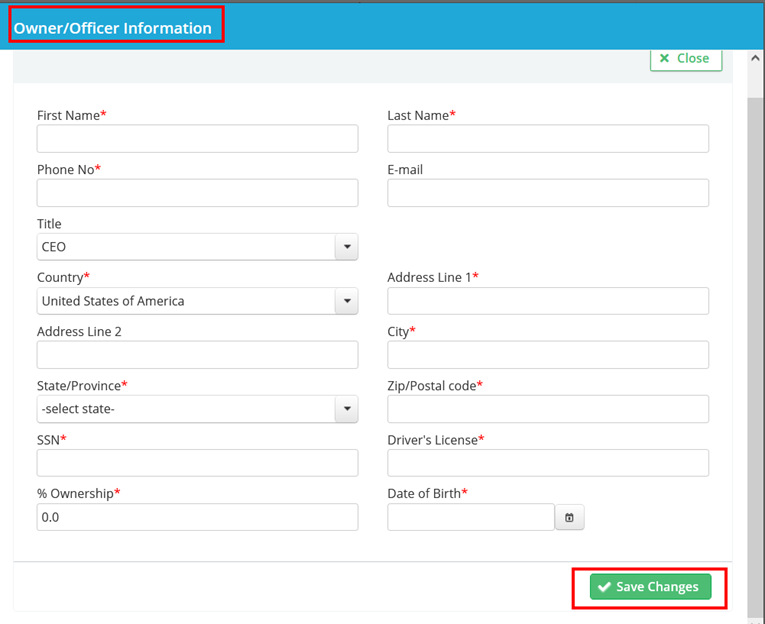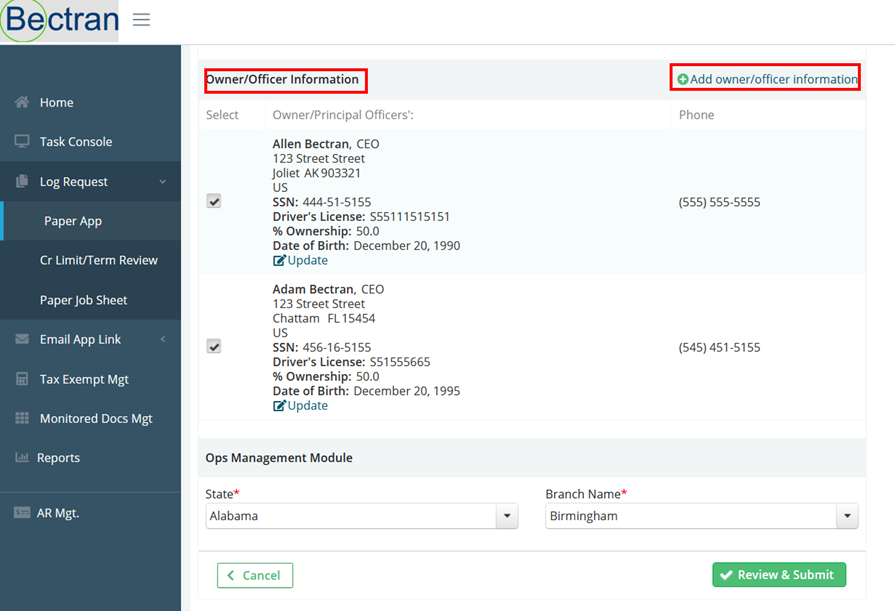 4. Create a claim in the Accounts Payable portal
Users can create a claim on an invoice through the APAY portal. This allows users to communicate any issues regarding an invoice with the credit or AR department.
Navigation: APAY Portal > Claims and Settlements > File a Claim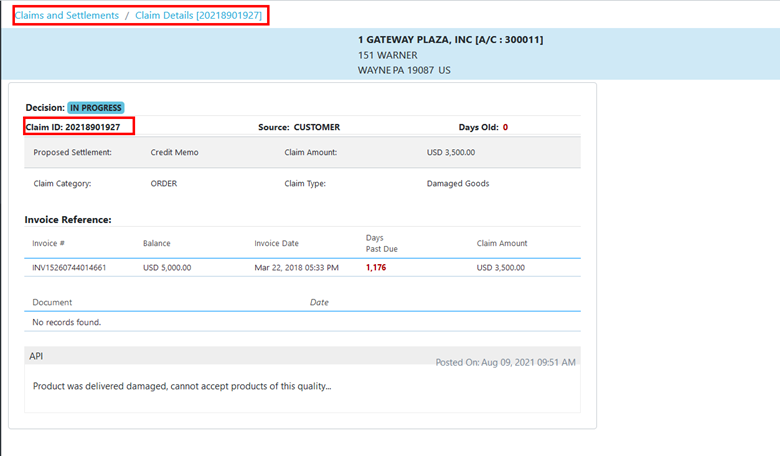 Claims can then be viewed and worked on from the AR user's side via the Claims & Settlements tab in the customer account workflow.