Features/Enhancements:
1. Credit users are now able to assign review dates to related companies in Bectran
Navigate to: Account Settings>Enterprise Package? A/C Review Model> Enable "Update Next Review Date for Related Company"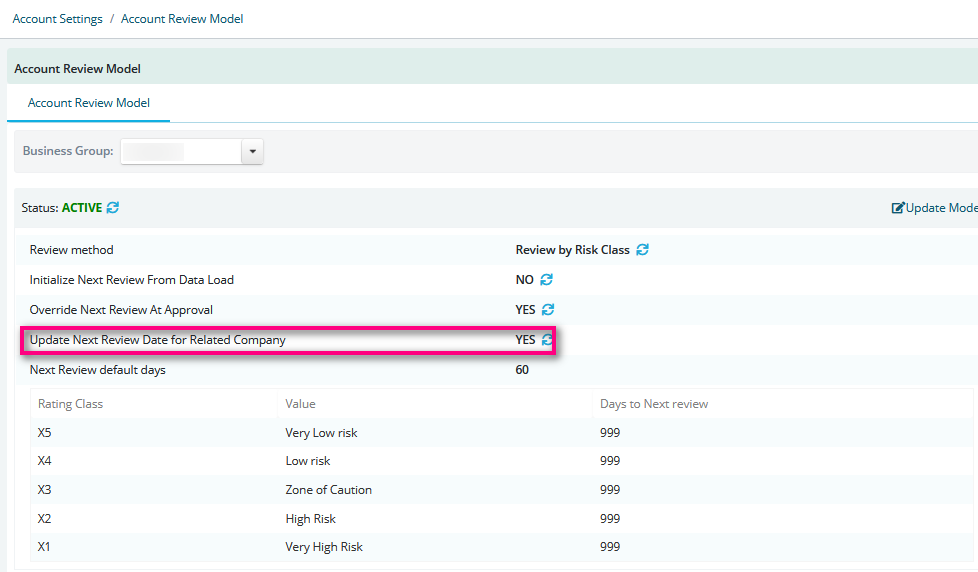 Then from customer account page, establish relationships between 2 or more customers in your portfolios.
When you run a review on one of the customer accounts that are in the relationship and you set a new Next Review Date, any subsequent account in that relationships next review date will update as well.
2. Users can now set specific credit limit and job amount Ranges when determining their IDM criteria.
To configure this setting in your account:
Navigate to Account Settings > Credit Policy > IDM > Add IDM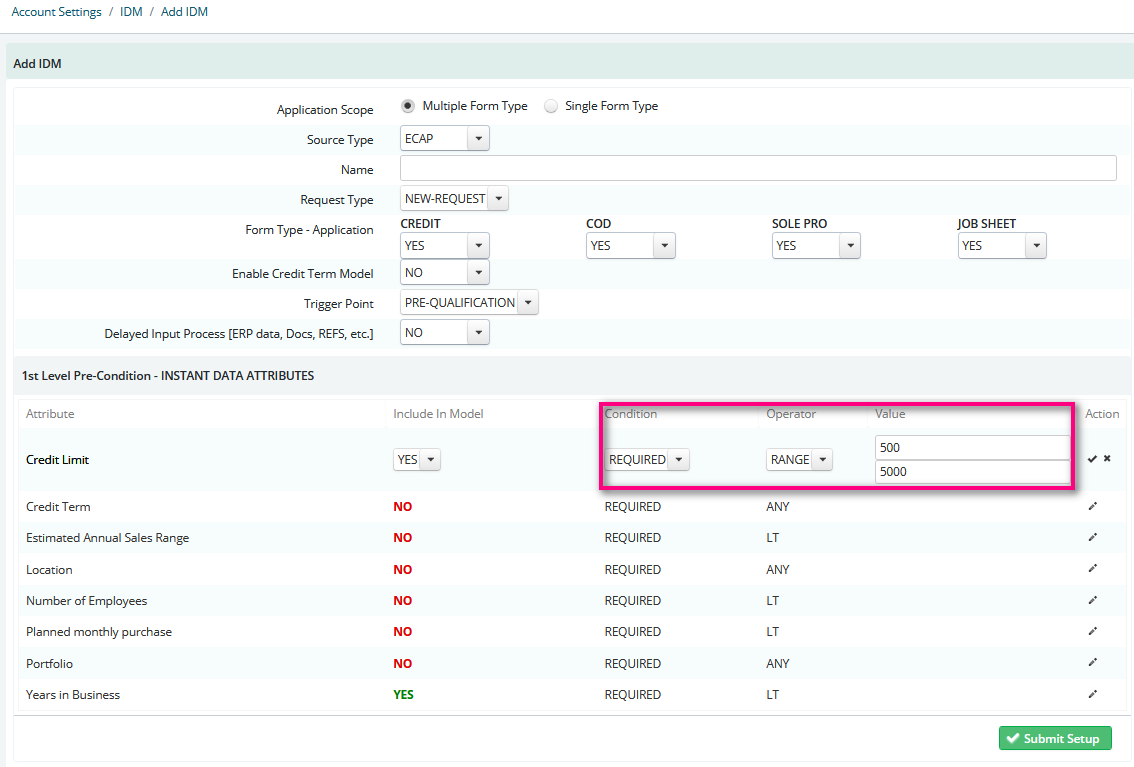 When IDM makes a decision it will verify that the customer application in question falls within the appropriate range.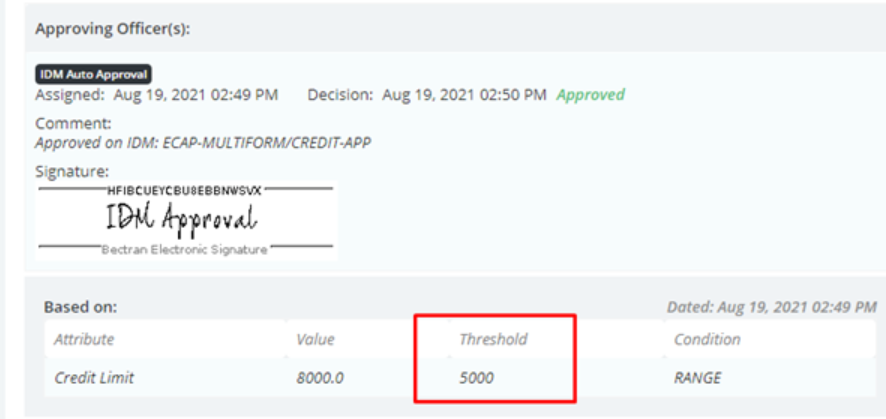 3.Credit users can now set default notifications for customers based on application type.
Navigate to: Account Settings> Organization> Business Group> Advanced Config> Credit Management Workflow>Set Default Direct Customer Notification



4. Users can now request documents to be uploaded from their AR platform without a Request ID.
Navigate to: Any customer account>Documentation>Request desired document>Add Detail and Send.


5. Users can now set custom project ID's when using lien tracking API through Bectran. This allows better tracking and ensures proper lien notices are sent to customers.'
Navigate to Account Settings>Organization>Custom Credit App>Job Sheet Page One>Project Type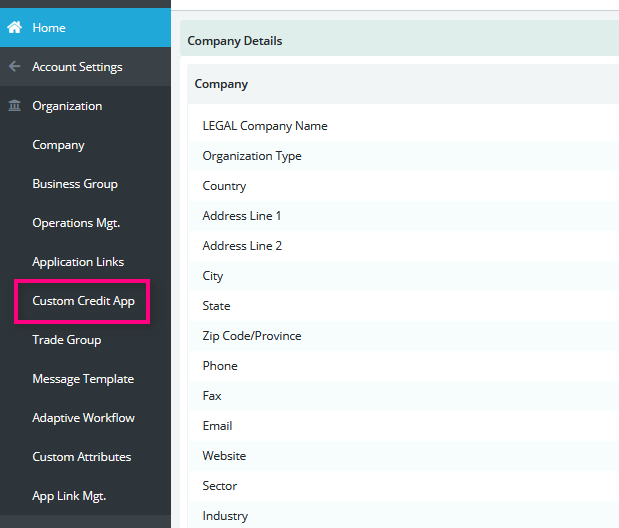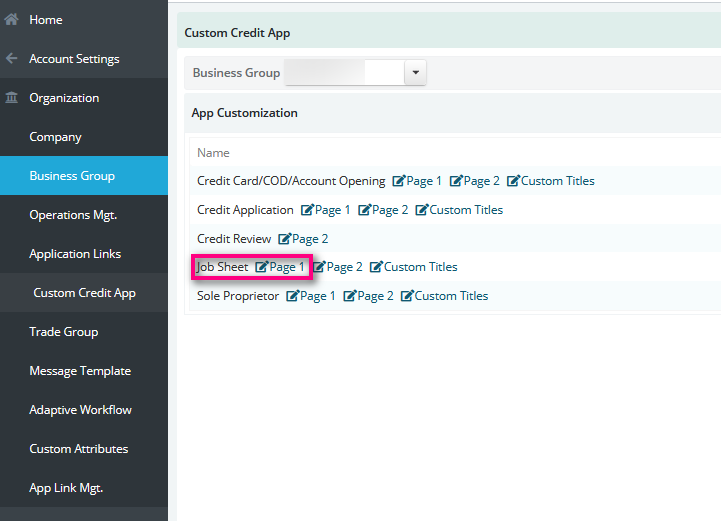 You will see specific custom project type in UI under the Job Sheet Submission Details.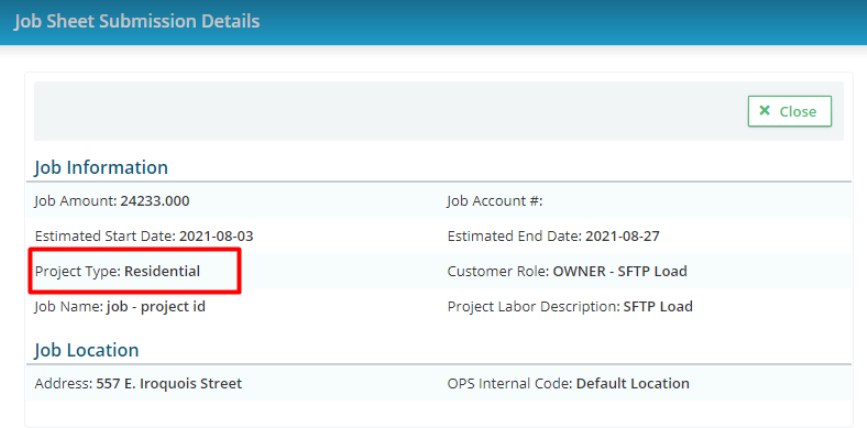 6. AR users can now set pre-condition variables including lower and upper bounds for collection and pre-collection strategies.
To configure these variables:
Navigate to Account Settings > AR Settings > Collections Strategy > Pre-Collection OR Collection > View Strategy Tasks > Pre-Collection Variables.

This will allow you to set your variables.