Features/Enhancements
1. Ability to upload Tax Exempt Certificate against ERP Customer A/C
Users will now be able to upload a Tax Exempt Certificate against an ERP Customer A/C without having any Request ID's logged for the customer.
Navigation: ERP Customer A/C > Documentation > Tax Documents > Upload Tax Exempt Cert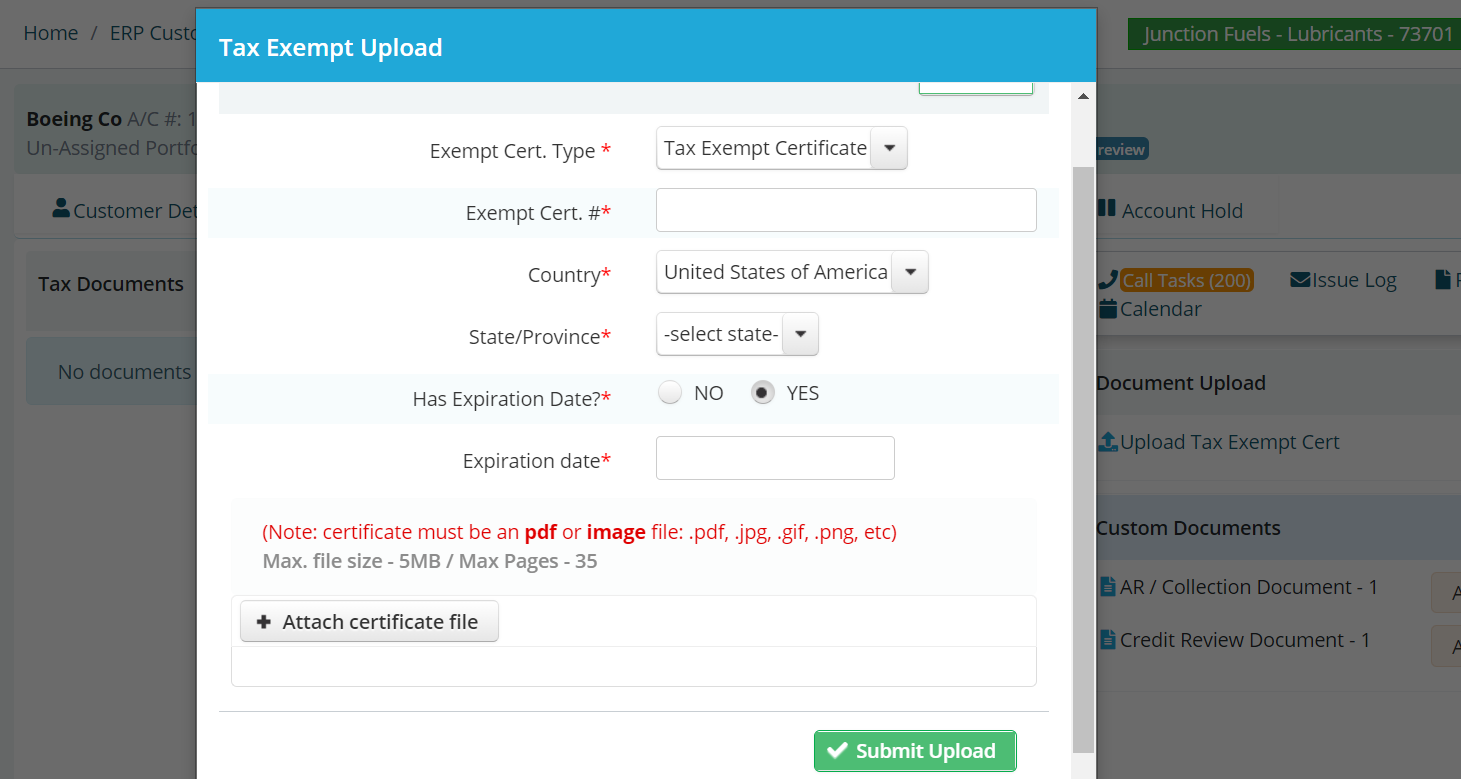 2. Job Sheet - Specific Credit terms for approval
Credit users will now be able to configure credit terms that are specific to job sheets, so that they can use those terms to approve job sheets only.
Navigation: Account Settings > Credit Policy > Terms > APP TYPE

3. Configurable Note Categories for Order Holds
A/R Users can now configure and add notes at the order, under pre-defined categories, so that they can classify orders on hold and the follow-up action required.
Navigation: Account Settings > AR Settings > Code and Templates > Add Reason Category

This feature allows user to configure 'Hold Notes Categories'.
When setting up, this will require:
Internal Code

Name (30 Character Max)
Once configured, users can take notes at the order level by clicking the 'View Order Hold Notes' icon at the order level.
Navigation: Credit/Order Holds > Order Hold Summary > Customer Account > View Order Hold Notes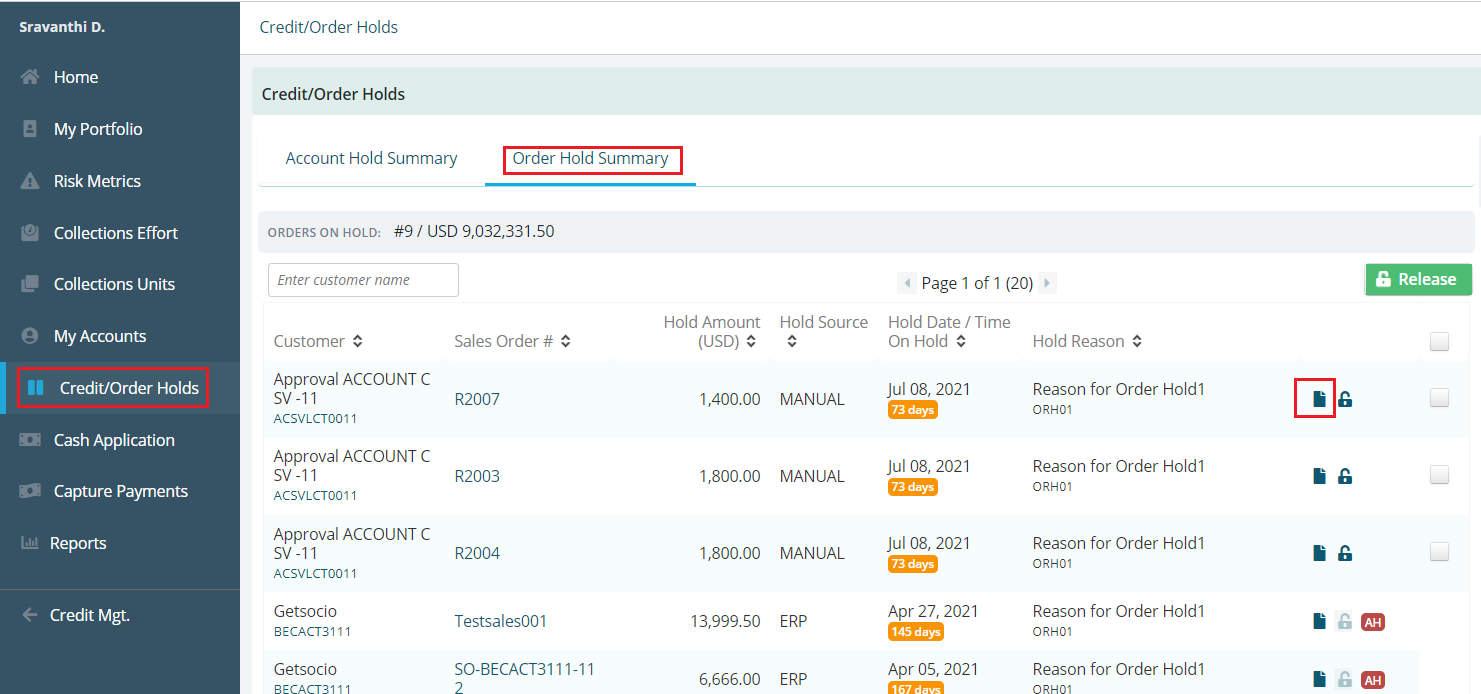 This will then open a pop-up window to allow:
a. Selecting a category (as configured)
b. Entering a subject and free text note/message (up to 1000 Characters) - this is optional
c. Posting the note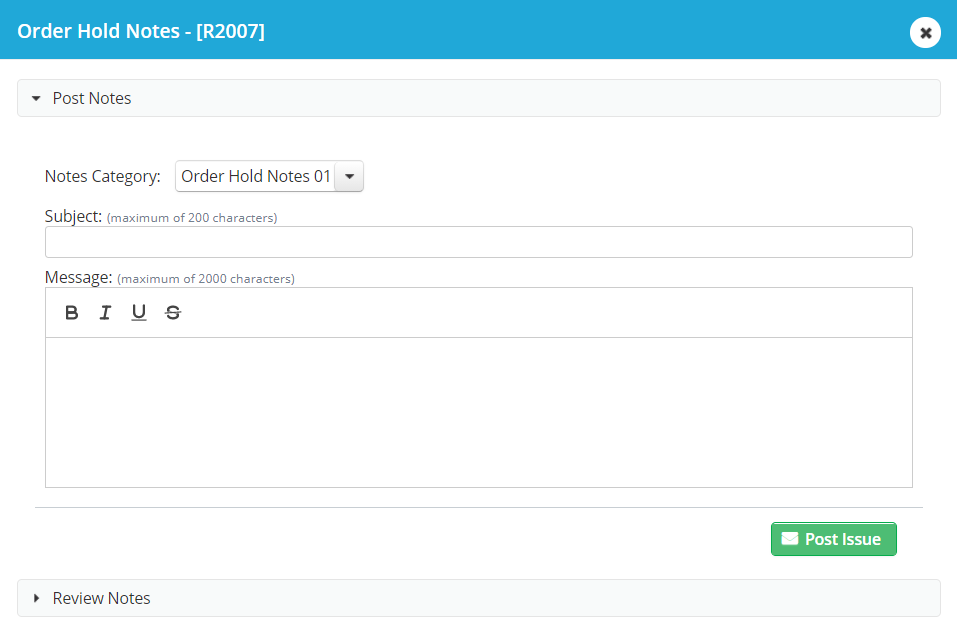 Notes will be created using the issue log framework with audit trail, to capture by who and when the note was posted by.
Note-1: Sales users can only take notes to an already coded Order on Hold i.e. - the credit user must have selected a category on an order prior to the sales user taking a note.
Note-2: The category of the note cannot be changed once it has been assigned in Bectran.