1.
Assigning Custom Attributes to Multiple Business Groups
Users can now assign custom attributes to multiple business groups utilizing a dropdown menu. This is possible both when creating a new attribute group and when assigning an existing attribute group to multiple business groups.
Navigation: Account Settings > Organization > Custom Attributes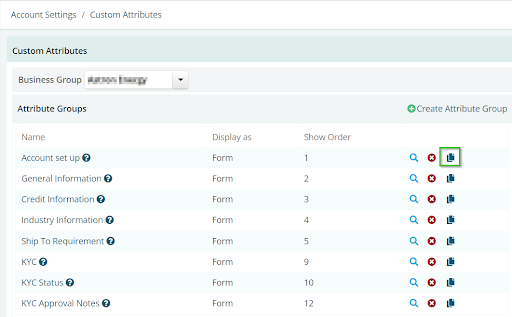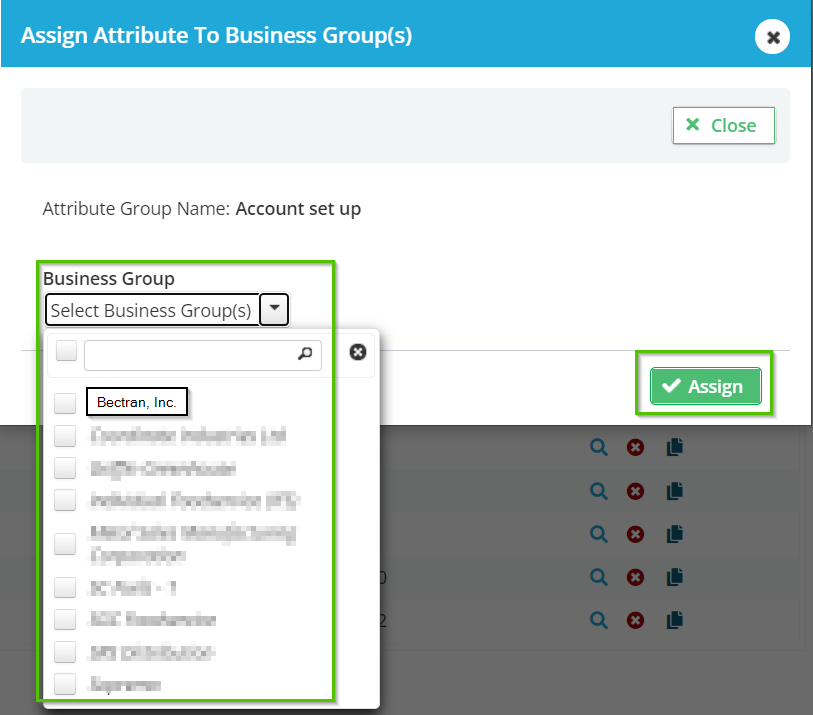 2.
Adding Total Net Exposure + Total Credit Limit to Level 02 & Job Account Panels
AR users can now view the total credit limit and net exposure across all main and job accounts. This allows users to get a quick overview of the AR for any Level 02 and job accounts.
Navigation: ERP Customer A/C > Customer Details (Must be Master Customer Account with Level 02 accounts or Customer with Job Accounts)

3.
Disabling the Option to Add More than One Personal Guarantee in Credit Application Workflow
Credit users now have an option to disable adding more than one Personal Guarantee on the credit application. This can be controlled at the application level (Credit, COD, ...). This will not allow the customer to add multiple PG's in one sitting to make sure any additional guarantors complete their PG's on their own machine.
To enable/disable setting: Account Settings > Organization > Business Group > Advanced Custom Config > Config Category: Credit Management Workflow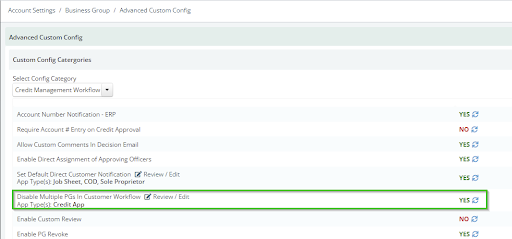 To change which application types the setting will apply to: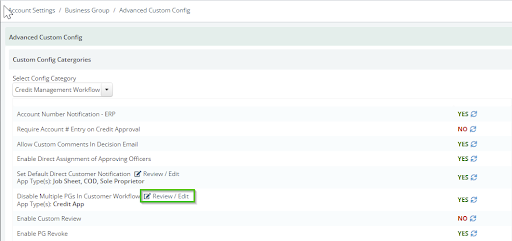 View from customer workflow once one PG has been submitted: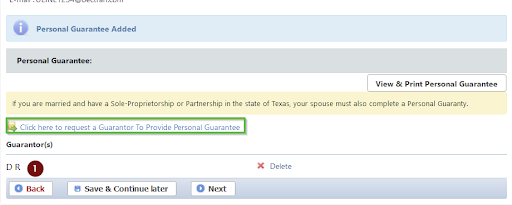 4.
Configuration of External Links/URL's Expiration in Days
Any external links sent through the Bectran platform can now be individually configured in the settings. Users have the ability to set custom expiration times for any URL's.
To configure if any links will expire and for how long: Account Settings > Organization > App Link Mgt.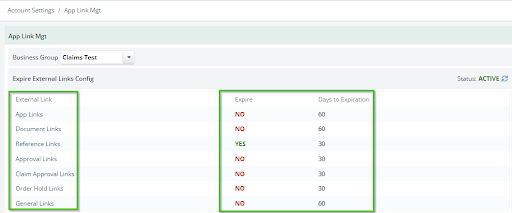 Click on desired link category: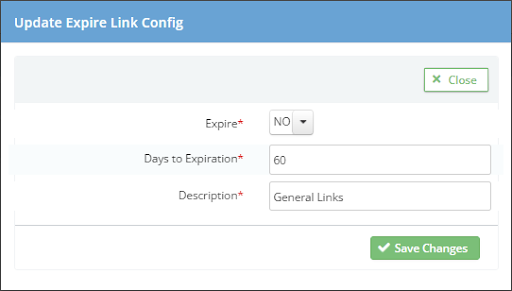 5.
Configuration of Collateral Description for UCC Filings Through NCS
Users are now able to configure their individual "Collateral Description" as part of the NCS API call for UCC-1 filings at the business group level in the UCC Filings settings. This will be included in the UCC Filing request sent by the users.
Navigation: Account Settings > UCC Filings Service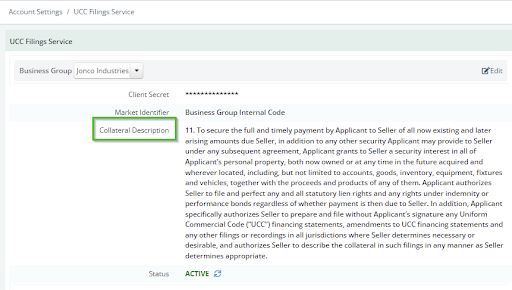 6.
Adding Net Exposure and Portfolio Assignment at the Account Level to Aging Summary Report
AR users are now able to view net exposure and the account level portfolio on the Aging Summary Report when the report is exported to Excel.
Navigation: Reports > Aging Summary > "Prepare Report"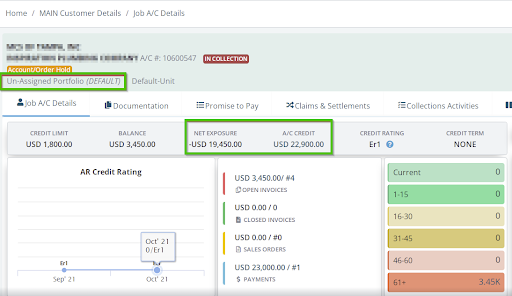 Within AR Aging Summary Report:

7.
Ability to Request Completion of EFT and CC in Workflow for Enhanced Paper App
Credit users now have the ability to send a direct EFT/Credit Card form request to the customer from within the workflow of the Enhanced Paper App.
Navigation: Within Enhanced Paper Credit Application
EFT Form Completion Request: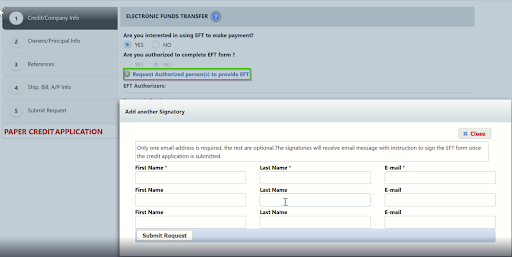 Credit Card Form Request: