1.
Notification on Portfolio Changes
AR users can now receive notifications about changes to their portfolio through their collection group assignment, specifically showing which accounts have been added.
To change setting to notify: Account Settings > AR Settings > AR Policy > Task Queue
Add a new collection unit or modify an existing one

Modify existing Collection Unit Workflow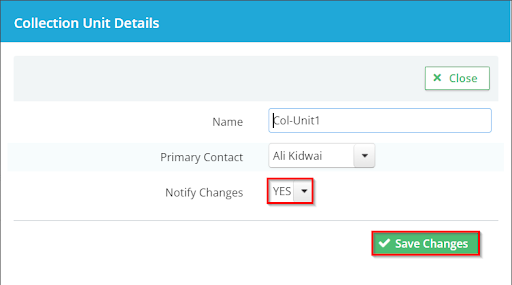 How to add an account to a portfolio, thus triggering the notification: AR Mgt > Collections Units > ERP Customer A/C > Assign Portfolio


Email Notification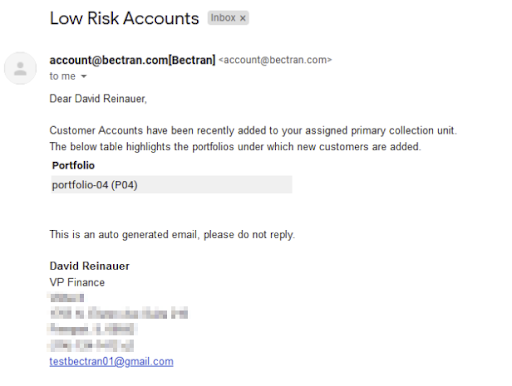 2.
Downloading all Documents from Credit Documents/Data Tab for Customer and Manage my Request Page
Credit Users can now select and download all documents from the Credit Documents/Data tab. This allows all documents to be extracted at once, eliminating the need to select and download each one. Note: this only applies to documents submitted by customers, and users can also select multiple, but not all documents, if they wish to do so.
Navigation: Credit Request > Credit Document/Data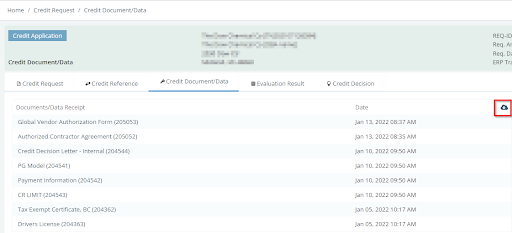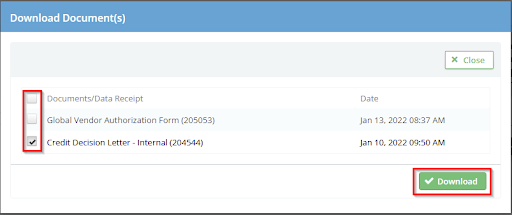 3.
Portfolio Account Mapping for Multiple Customers
Users can now map multiple accounts to their respective portfolios via a CSV upload.
Navigation: Account Settings > AR Settings > Portfolio Mapping > Upload File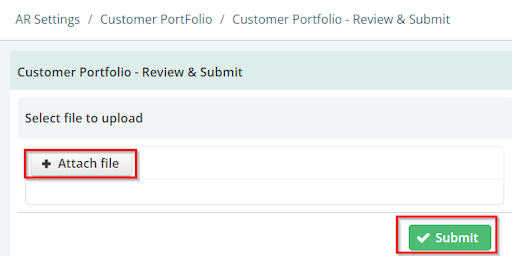 4.
Adding "Decision Status" on Job Sheets Received Report
Users can now see the decision status on the Job Sheets Received Report. What will be shown is one of the following: Pending, In Progress, Approved, Declined, following the functionality of the Credit Apps Received report.
Navigation: Reports > Applications Received > App Type: Job Sheet > Prepare Report > View & Download Detail Report > Report Queue > Download Report


5.
Add Applicant Email to Internal Decision Letter
Credit Users will now be able to see customer email on the Credit Decision Letter under the Credit Documents/Data tab.
Navigation: Credit Request > Credit Documents/Data > Credit Decision Letter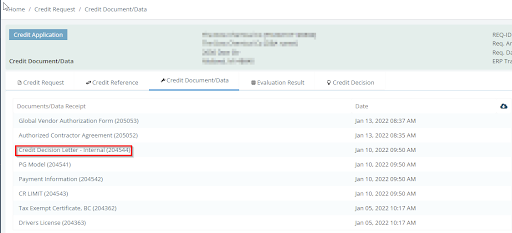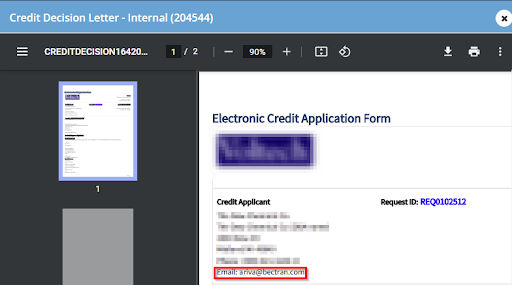 6.
Account Number Field Added to Decline Request Pop-up Window
Users now have the option to enter an account number when both approving and declining a request. This was previously reserved only for approving a request.
Navigation: Credit Request > Credit Decision
7.
Pending Order Hold Release for AR Group Roles (AR Support - Role)
Pending approvals for Order Hold releases will be displayed on the home screen for users that are assigned an AR group role (Must be AR Support).
Navigation: AR Mgt.
Home Screen for those assigned an AR Group Role