1. Auto-Send Job Sheets to Levelset - Lien Filings Package
Credit users can automatically transmit job sheet information to Levelset after approval to streamline your lien filings process.
To configure: Settings > Fraud/Security Mgt > Job Sheet Lien Tracking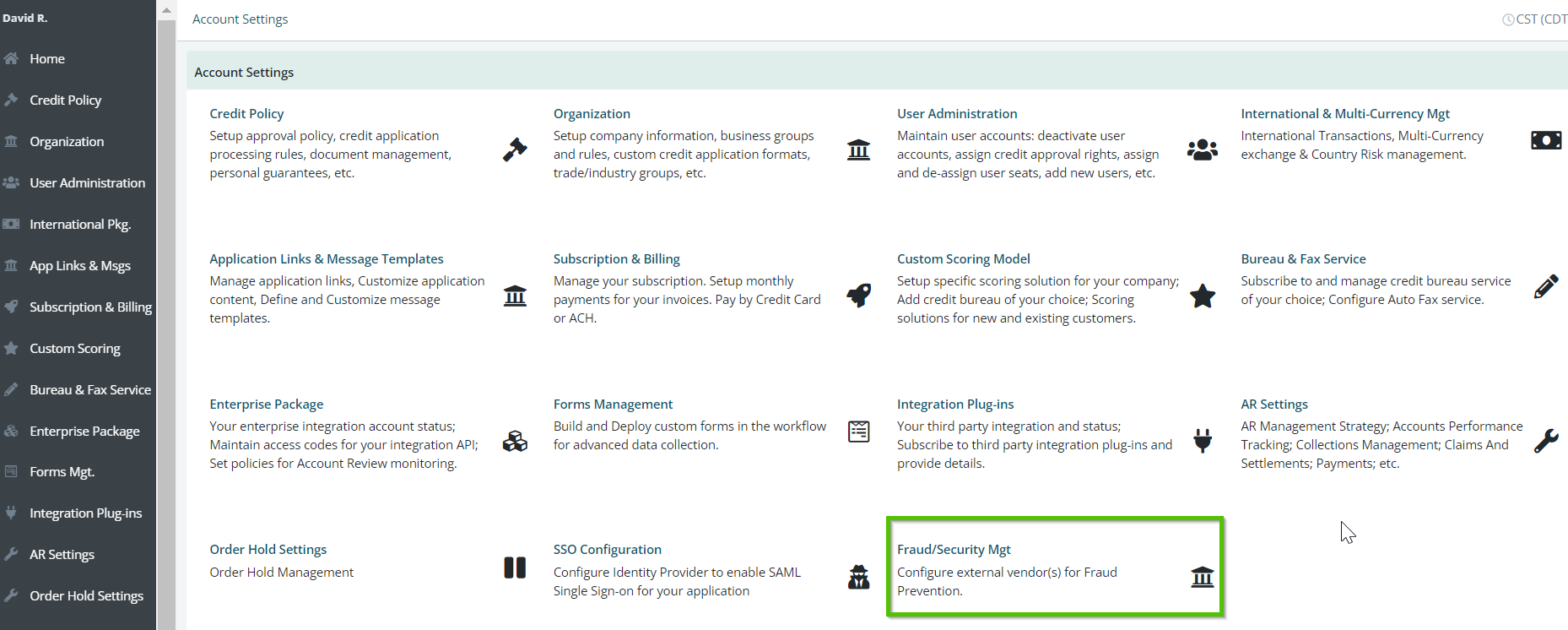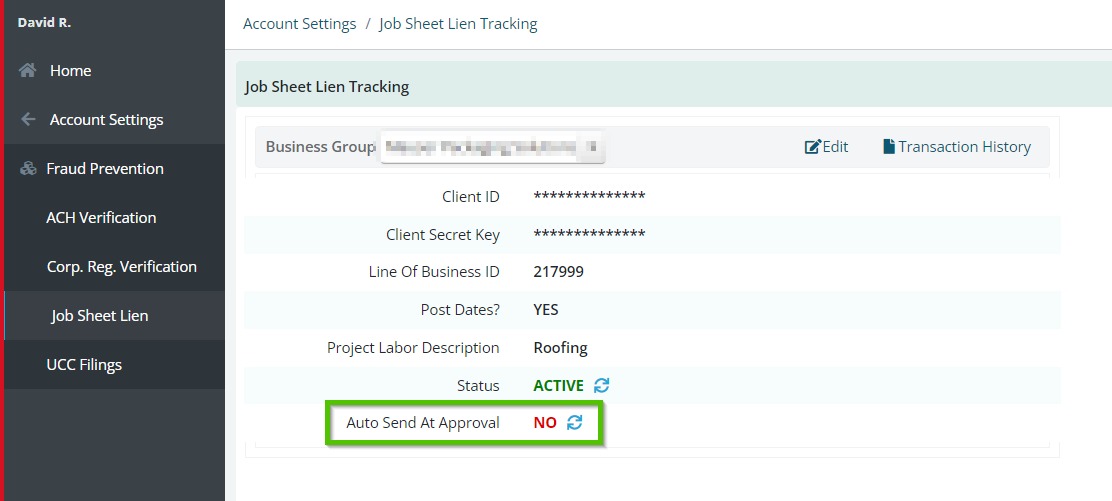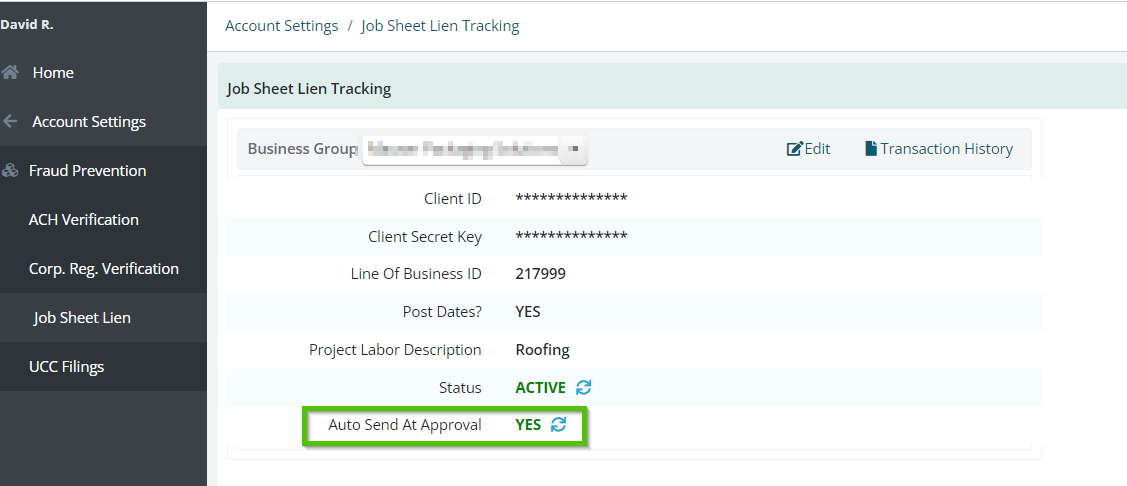 To learn more about our lien filing integrations, please reach out to your platform services specialist.
2. Credit & Job Term Data API
Users can now send credit and job term codes at the customer level through a standalone Credit Term API or as part of the Customer Full Data API. This automates credit term and job term selection for faster processing. Users can automatically approve jobs based on the specified terms. This functionality is now available through XML over SFTP.
To start using this API, please reach out to your platform services specialist.
3. Internal Notes when Logging Paper Credit Apps and Job Sheets
Sales users can now enter internal notes when logging paper credit apps and job sheets to facilitate better communication with their credit department.
Navigation: Log Request > Paper App > Comments/Notes for Credit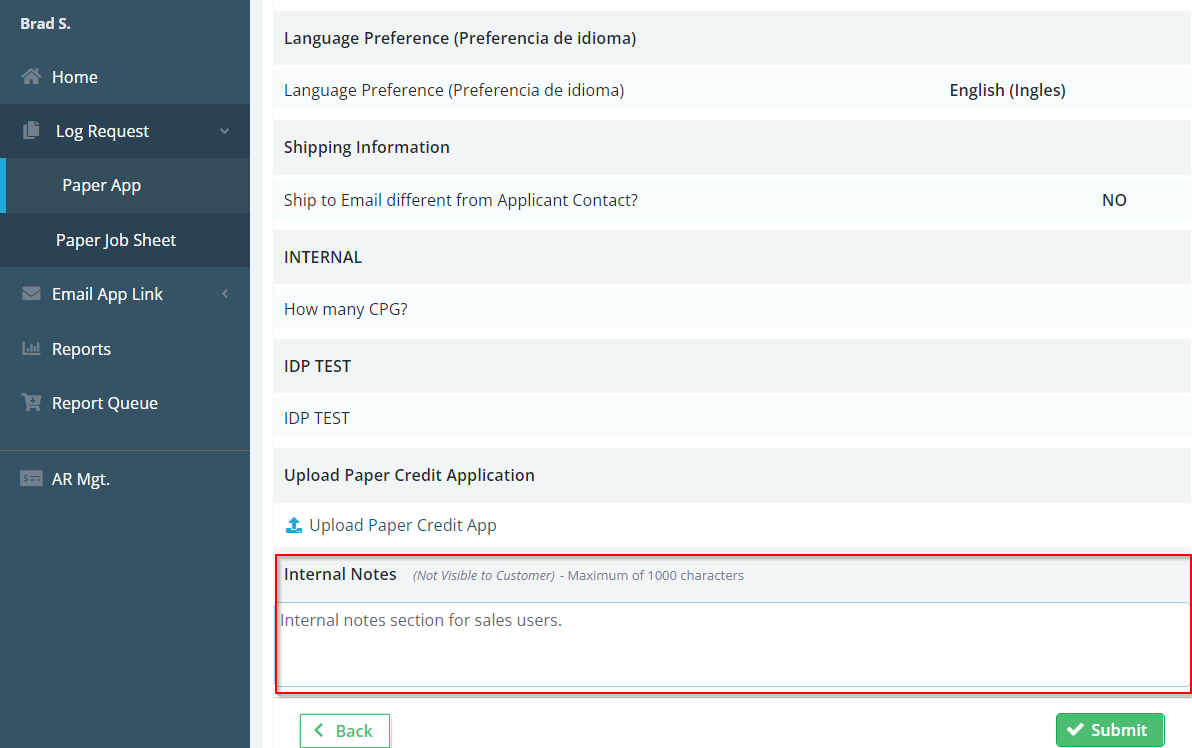 4. Ability to File Shortpay Claims at the Invoice Level
Payment portal users can now file claims for each invoice that is short paid. You will be able to specify a reason for each short paid invoice and upload any supporting documents for your claims. This ensures that each claim can be processed and routed to the correct department.

5. Multi-Currency AR Platform Enhancements
The international currency conversion package is now available through our REST API suite. Bectran can now consume invoices, payments, and other transactions in any international currency. Admin users can maintain the currency conversion table in the account settings.
Please reach out to your platform services specialist to enable the international currency package.
6. Operations Management Functionality and UI Enhancements
(1) We are now exposing the ops unit internal code in ops management settings to make setting up and reviewing operating units more streamlined.
(2) Bectran users can now choose to hide selected operating units from the customer view. By default, ops units are exposed to the customer and can be toggled to "internal only" in the ops management settings.
To configure: Account Settings > Operations Mgt > Operating Units > Delete Operating Unit