1.
Payment Portal Customizable Message Templates
Users can now customize all Payment Portal related email templates. This includes the payment confirmation email end customers (APAY users) receive upon submitting a payment and many more.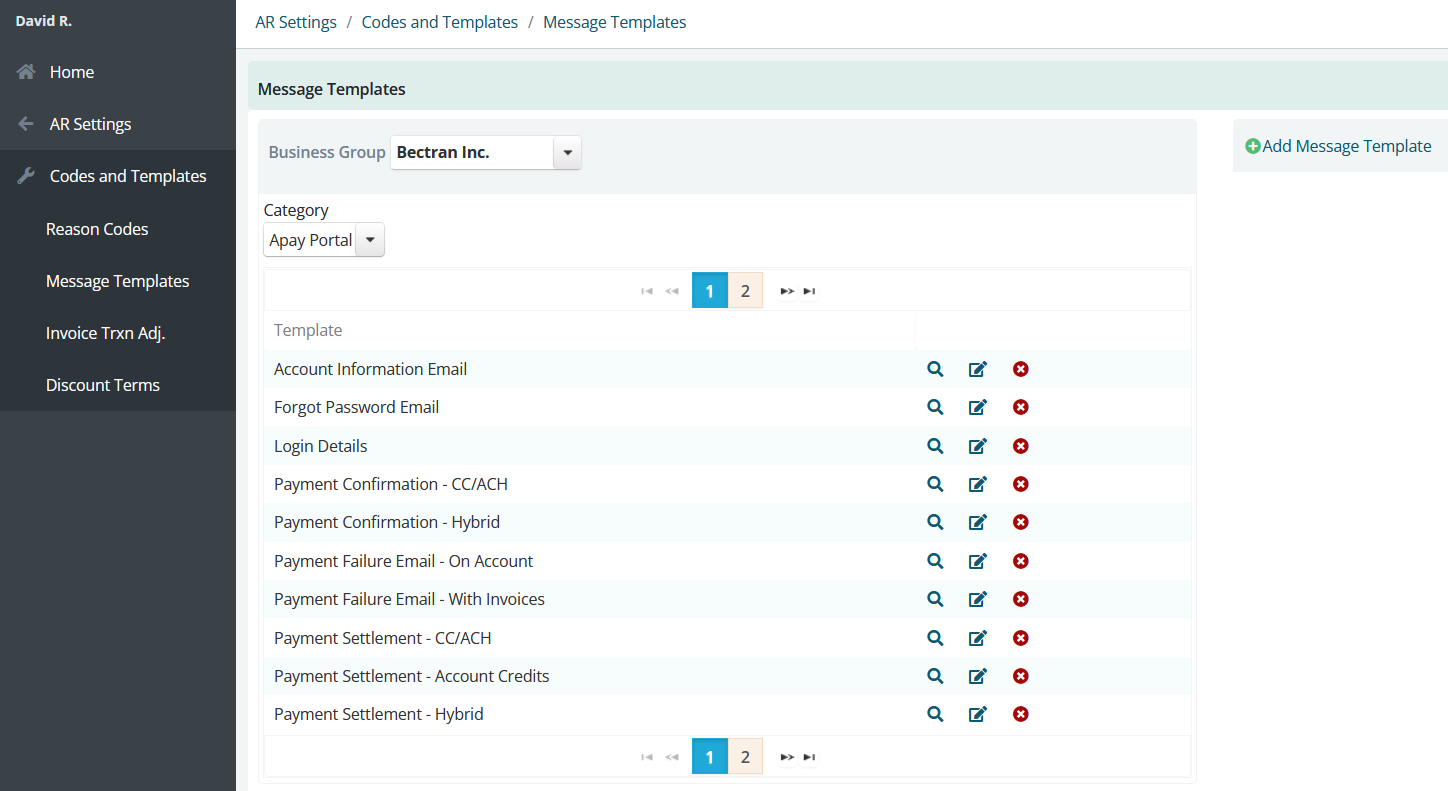 2. Evaluating Past Due % Across Hierarchies

Credit users evaluating AR scoring can now track % past due for particular sub-sections of a relevant customer hierarchy. This allows Bectran users to proactively spot and restrict delinquencies across a complex network of transacting entities.

3.
Instant Data Post Error Monitor
Customers using our Inbound IDP can now view a list of all requests that were not transmitted to the source system. The user is provided with the request IDs related to the transmission failure which will help in identifying the failed transmissions. This will reduce the time and complexity of finding the reasons for any processing errors.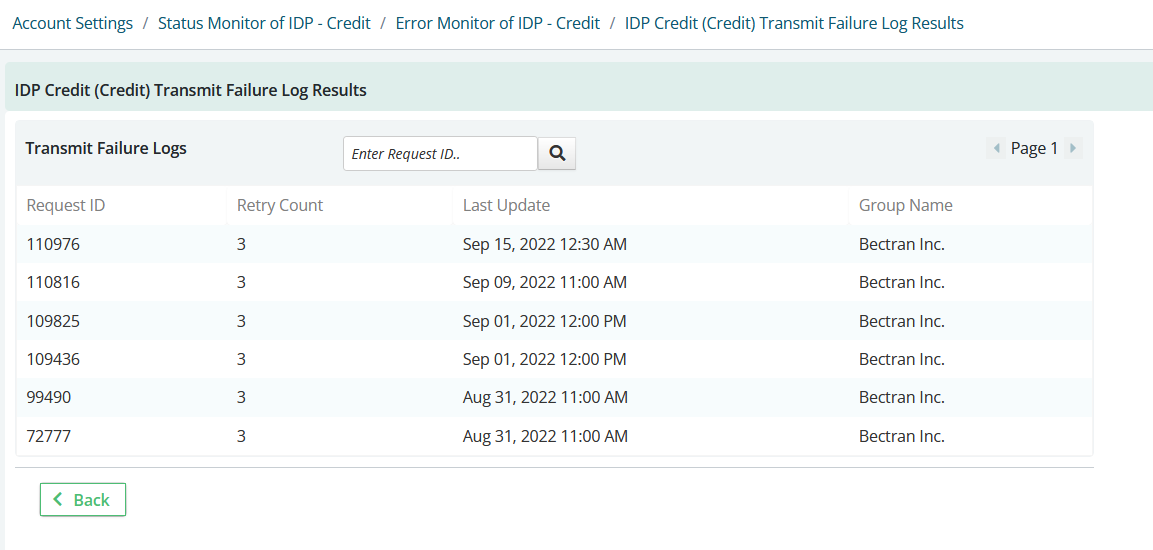 4.
Approval Policy at the Business Group Level
Users can now configure business group level approval hierarchies to ensure each business unit can follow their own unique approval process. If a user is required to decision applications in different units of operation, the system now has the provision to trigger individual approval workflows for different business groups and app types. In an effort to streamline decision-making and provide more insight, this enhances the flexibility of your decision-making process.
5.
Applicant Contact Title Pre-Condition for IDM
Applicant title is a new precondition for auto-approval (IDM) models. IDM models can now include the applicant title as a data point for automated decision making — adding an additional layer of detail to your automated decisions.
Example:
IDM can now be optimized to parse for officer positions such as CEO or Director which can automatically result in purchasing authority


Users can exempt certain titles from auto-approving applications